This is a carousel. Use Next and Previous buttons to navigate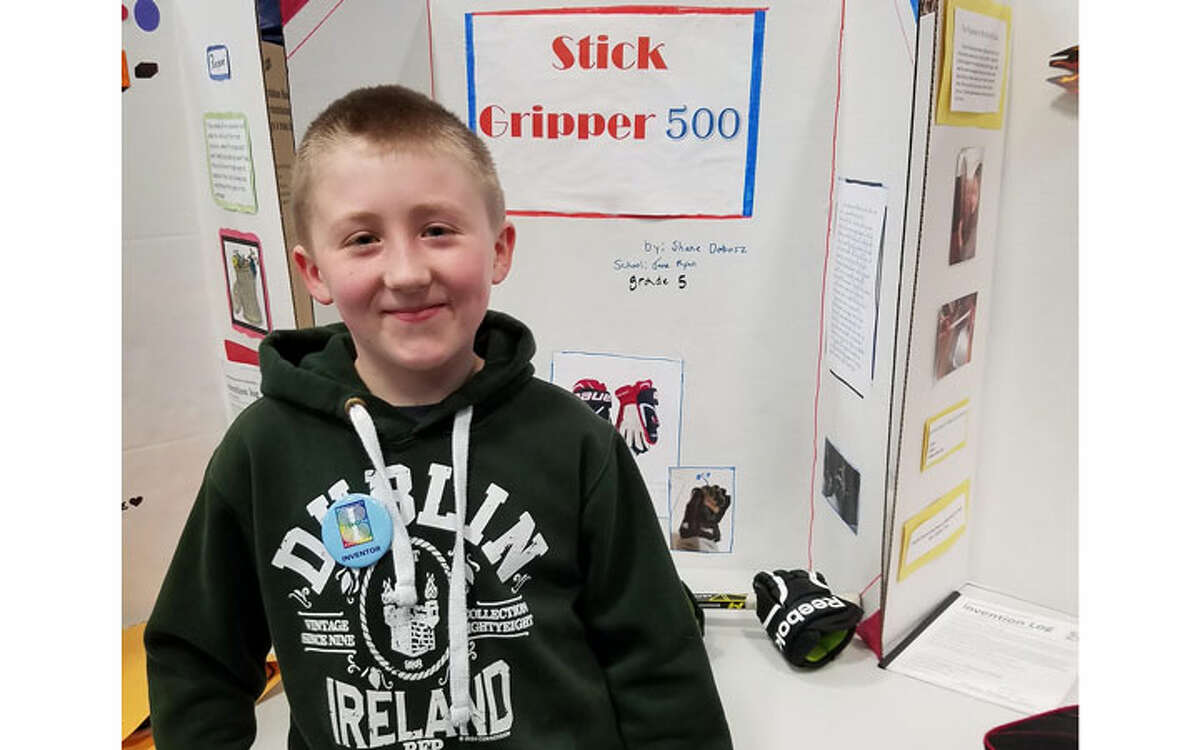 Jane Ryan held the Invention Convention for its 5th graders. Pictured is: Shane Dobosz with his invention Stick Gripper 500 and Rebecca Sexton with her invention Hat Joey.
They will be moving on to compete at the University of Connecticut with several other students.