This is a carousel. Use Next and Previous buttons to navigate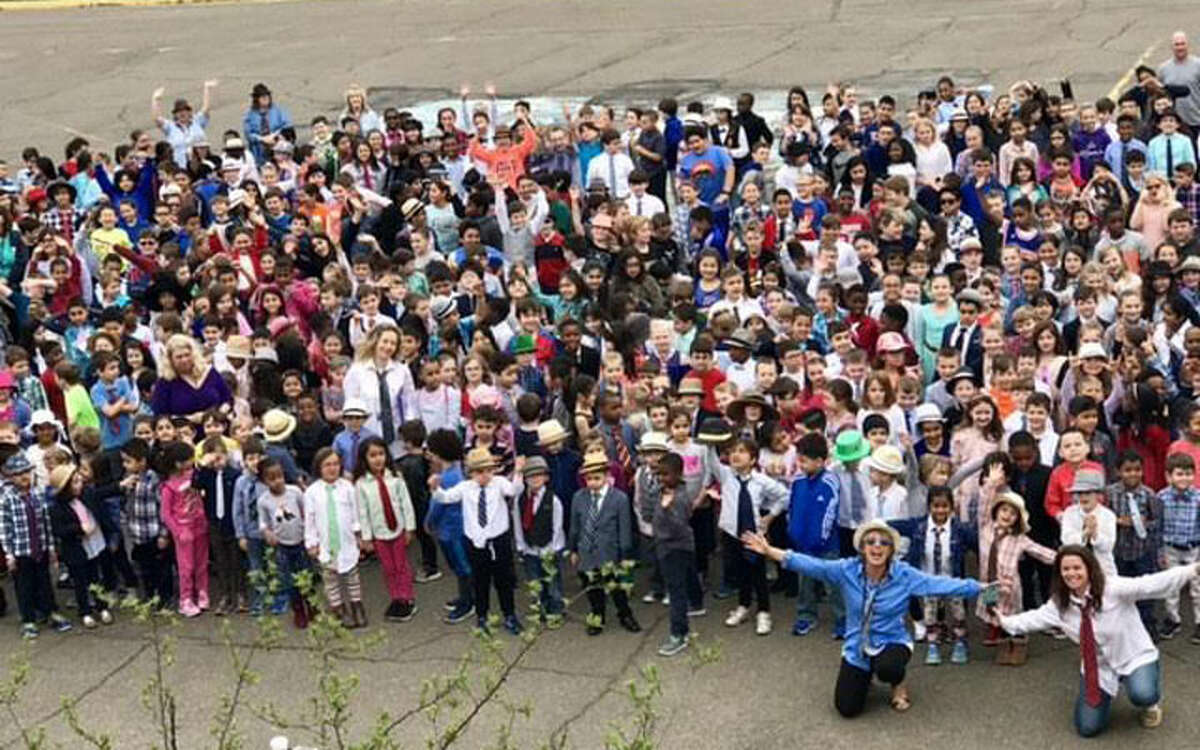 Frenchtown Elementary School staff and students dressed to impress with shirts, ties, fedoras, and dresses to show support for Danny on Danny Appreciation Day.
What is Danny Appreciation Day and who is Danny? Danny is a little boy who lives in Massachusetts. When he was born, his parents were told he would be severely handicapped both physically and mentally due to a serious brain hemorrhage. Danny speaks with difficulty due to childhood apraxia of speech (CAS) and he wears a suit and tie every day by his own choosing.