This is a carousel. Use Next and Previous buttons to navigate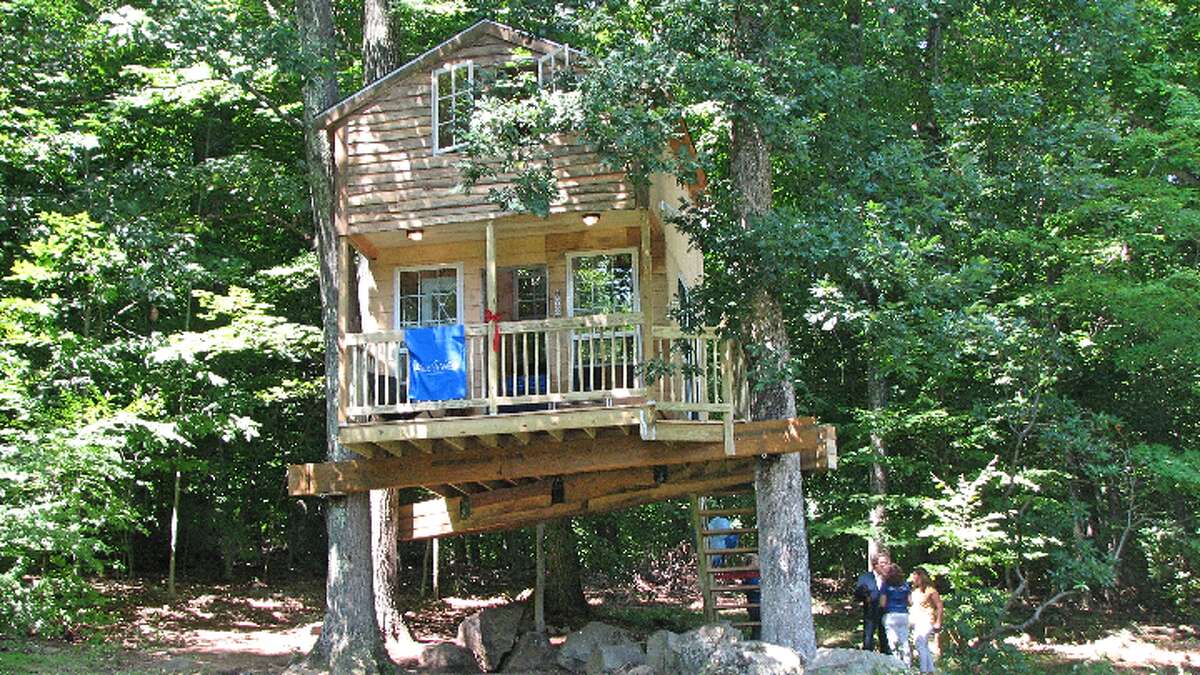 A Trumbull teen's wish came true last week as 16-year-old Josh Rubinstein cut the ribbon on his new custom treehouse, modeled after the ones he had seen on television.
Josh, a lifelong athlete and lacrosse enthusiast, was diagnosed with acute myeloblastic leukemia last July, marking the beginning of what would be a long journey of treatment. Eligible for a wish with Make-A-Wish Connecticut, the teen didn't have to think too long when asked what his one true wish would be.
Though many of Make-A-Wish Connecticut's wishes involve travel, Josh wanted a space he could call his own. Modeled after what he has seen on television, he envisioned it looking similar to the Treehouse Masters' designs. After months of envisioning, designing and building, his wish was granted last Thursday.
The two-level treehouse in the family's backyard includes a television, couch, reclining lounge chair and refrigerator on the main level, with reading lights and a sleeping area built into a loft above. Windows allow in plenty of natural light and the exterior features a deck and seating areas for relaxing outdoors.