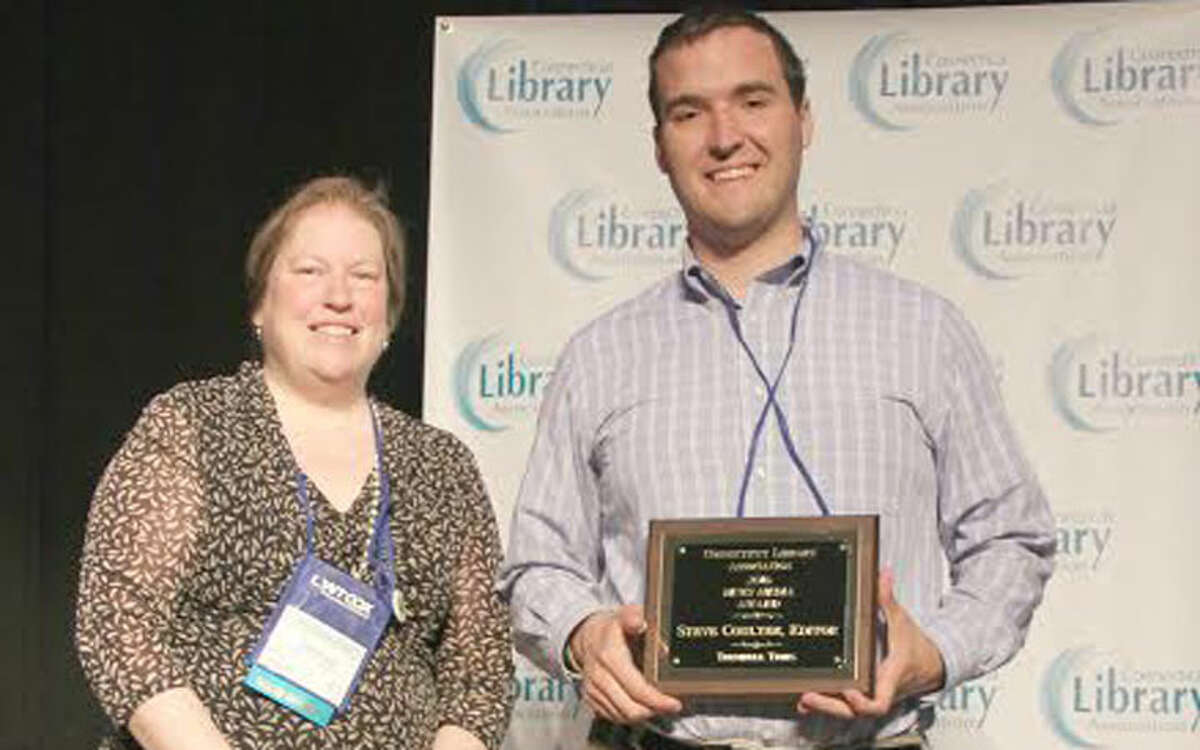 On Friday, April 22, Trumbull Times editor Steve Coulter accepted the 2016 News Media Award in Hartford, at the annual Connecticut Library Association (CLA) Conference in Hartford.
The News Media Award honors an individual journalist or news organization for coverage of libraries and/or the principles of librarianship in an exemplary way during the past year.  Exemplary media coverage can be evidenced through editorials, features, news reporting and/or special event reporting. All journalists and/or news organizations throughout the state of Connecticut were eligible to be nominated for the award.
The Trumbull Times was recognized for their support of the library and the Trumbull community through a weekly library column as well as regular features covering library programs and events. Coulter's coverage of the library's 40th anniversary; program coverage, including the 50 Shades of Pink breast cancer awareness program; Great Minds art exhibit; and election year coverage were cited as exemplary.