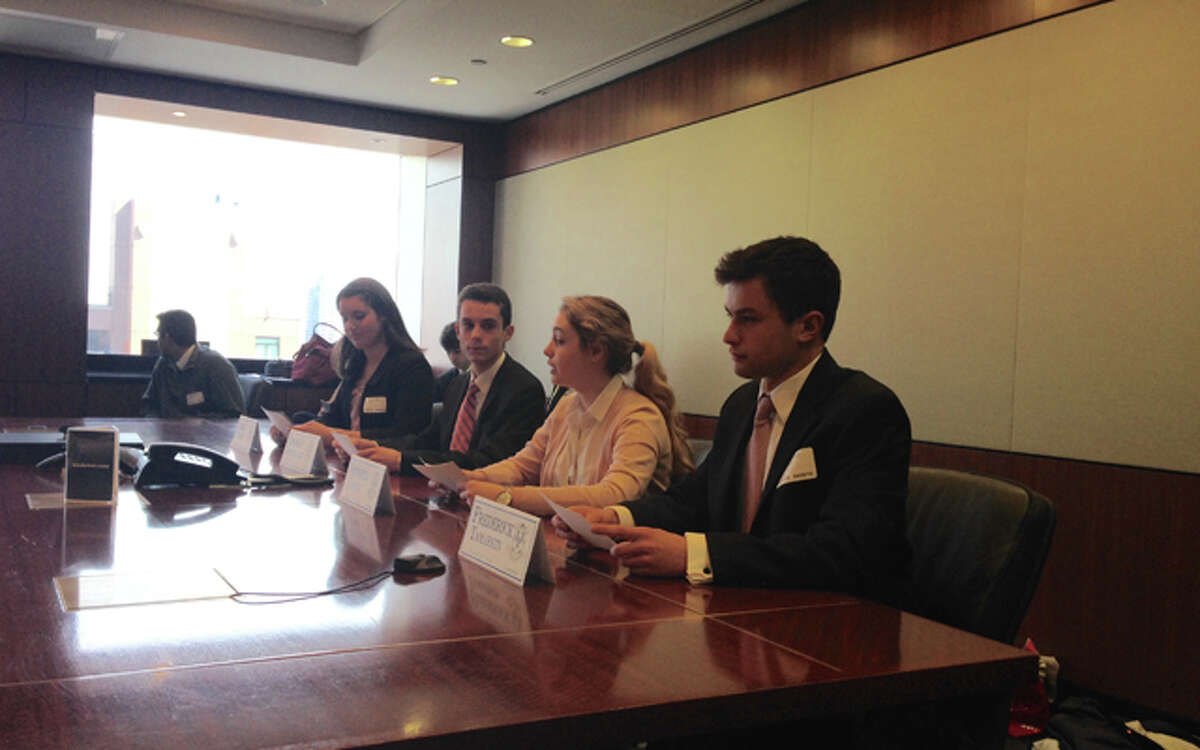 Trumbull High School's We the People team are preparing for this weekend's national competition in Washington D.C.
The 22 students are members of Katie Boland's AP/ECE American Government class and are all seniors this year.
The 28th Annual We the People: The Citizen and the Constitution National Finals hearings take place on Saturday, April 25, and Sunday, April 26, at George Mason University in Fairfax, Va., and on Monday, April 27, in congressional hearing rooms on Capitol Hill. About 1,300 high school students from across the country take part in the academic competition, which tests students' knowledge and understanding of the U.S. Constitution and Bill of Rights. The competition takes the form of simulated congressional hearings, where students serve as "experts" on one of the six units of the We the People: The Citizen & the Constitution text.