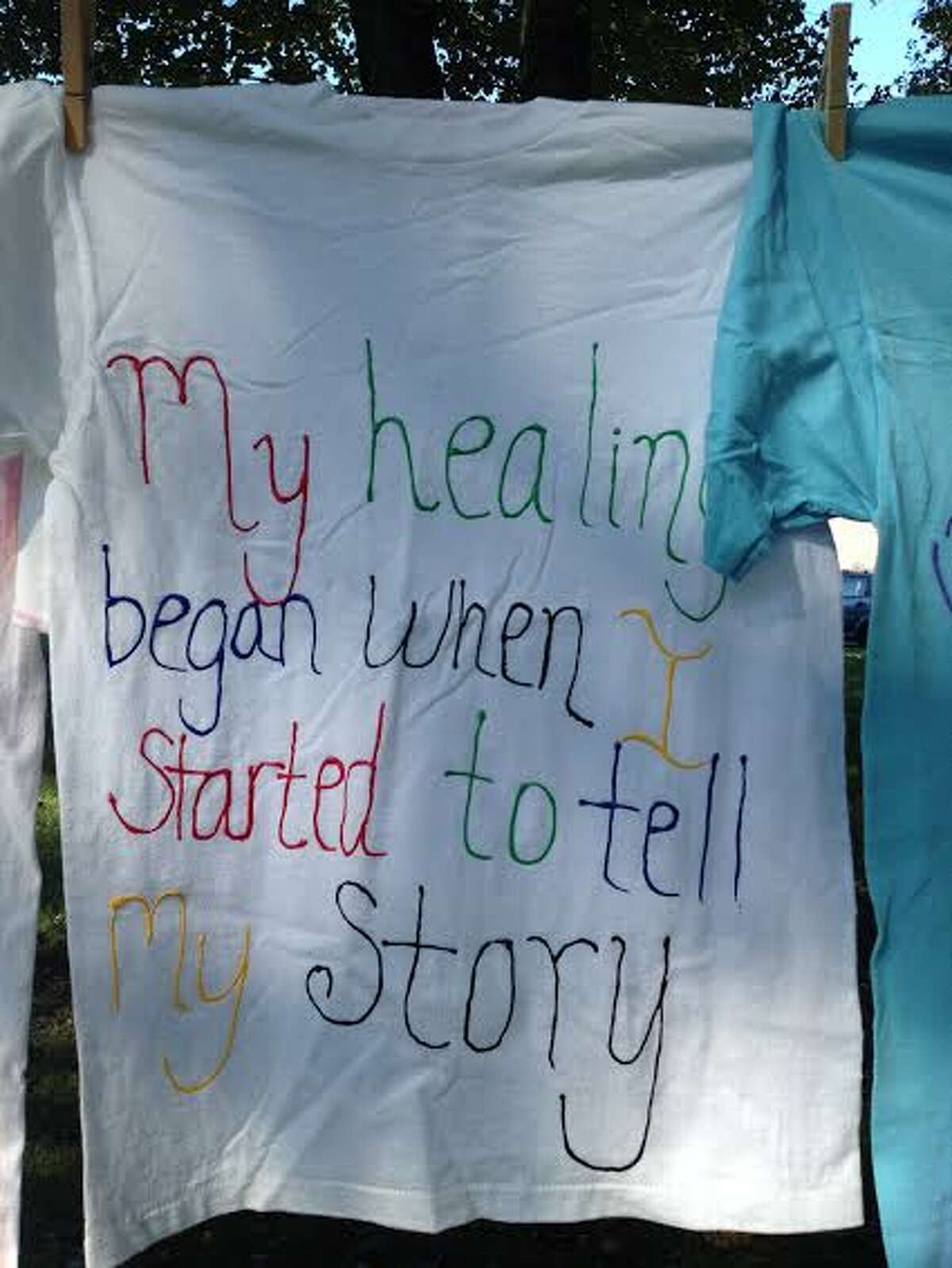 Raising awareness to domestic violence and abuse, the 8th annual Clothesline Project will be held Friday, Oct. 9 through Friday, Oct. 16.
Started on Cape Cod in 1990 to address the issue of violence and abuse, the clothesline display is a vehicle for anyone affected by violence and abuse to express their emotions by decorating a shirt. Ask for a free T-shirt to decorate at the the Quality Street library's Circulation Desk.
The clothesline will hang in the park beside the Trumbull Library. Add your decorated shirt to the line or leave it at a library service desk and someone will place it on the line for you.
Raising Awareness
On Wednesday, Oct. 14, a vigil will be held at 6 p.m., in the Trumbull Library Community Room, 33 Quality St. Vigils are free and everyone is welcome to attend. Every 15 seconds a bell will be rung as a reminder that domestic abuse occurs every 15 seconds.
For more information call 203-452-5197; or email: shorton@trumbull-ct.gov or Steve@HodsonRealty.com.
Domestic violence hotline is 203-384-9559.
Sponsored by The Center for Family Justice, Trumbull Cares, Trumbull Library, Trumbull Rotary Club and Trumbull Woman's Club.