This is a carousel. Use Next and Previous buttons to navigate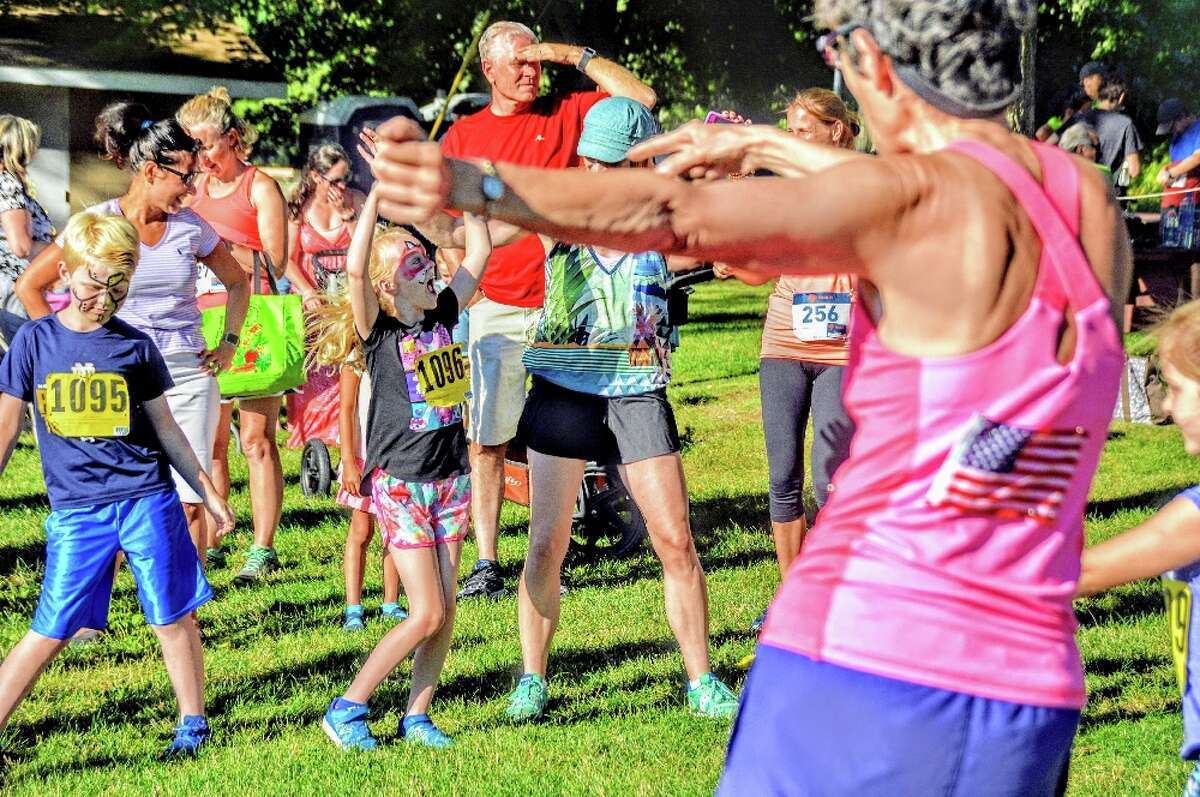 Lisa Romanchick photos
A one-mile health walk was a new feature at this year's Trumbull Rotary Sunset Run 5k July 20 at Twin Brooks Park. The walk was held in addition to the 5k and 600-meter and 1,200-mter kids fun runs. Runners finished off the event with fruit, Italian ices and pizza.
The 5k finish was tight with Clavin Park of Trumbull edging out second place finisher Eric Blake of West Hartford by one second. Park ran 16:13 and Blake ran 16:14. Christopher Lepore of Trumbull was third with a time 17:44 and helped the Trumbull High School Cross Country team take home first place for the team award.
The top female finisher was Elizabeth Campbell of Trumbull with a time of 19:01. This was Campbell's first time running the Sunset Run.