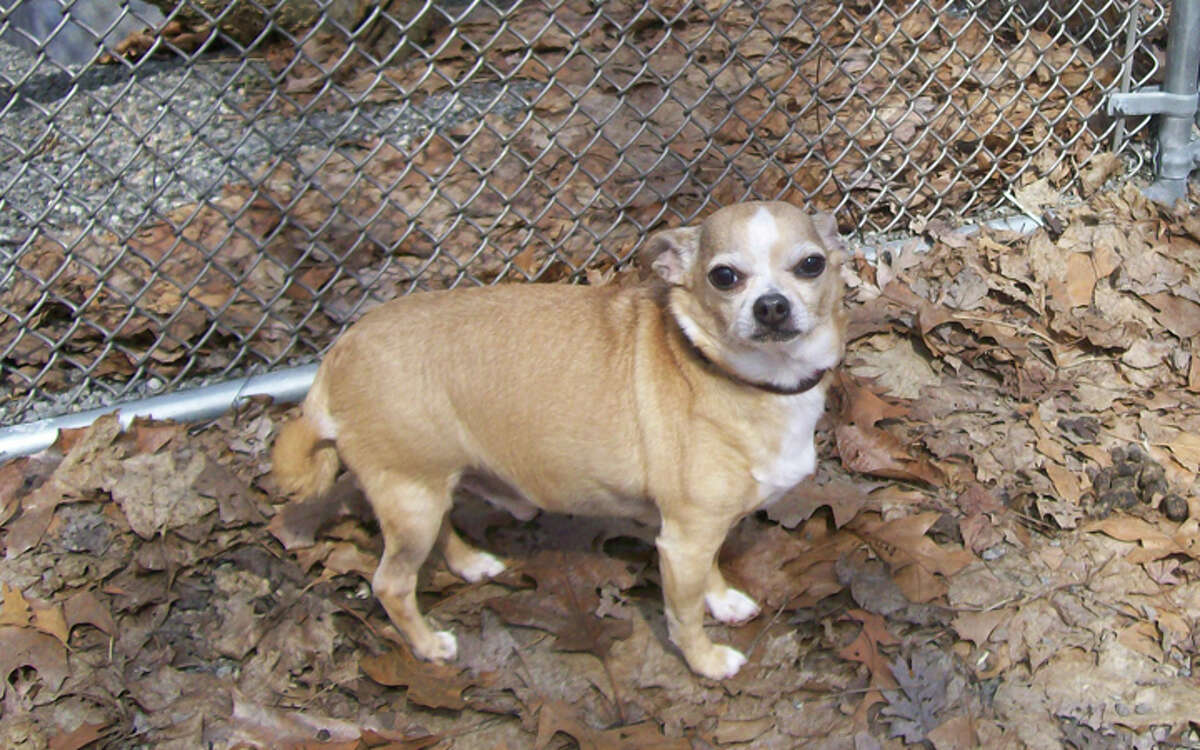 Nathan is a 7-year-old neutered male Chihuahua.  He is shy with strangers at first but has been slowly warming up to staff and volunteers.  He absolutely loves to be with other dogs.  While Nathan seems ok with children here, we think he would do best in a home with older children.
Visit Nathan Visit Nathan and other dogs and cats available at Trumbull Animal Shelter, 324 Church Hill Road, or call the shelter at 203-452-5088 for more information.
Adoption event
Trumbull Animal Shelter is holding its first adoption event of the year on Saturday, April 25,  at the shelter, 324 Church Hill Road, from 11 a.m.-3 p.m.
Donations sought to help pay for dog's surgry
Snickers is a neutered male Chihuahua about 4-years-old. He is the sweetest little dog and loves people and other dogs, according to Trumbull Animal Shelter staff. He has cataracts that are affecting his sight. He needs surgery to remove the cataracts so he can see again.