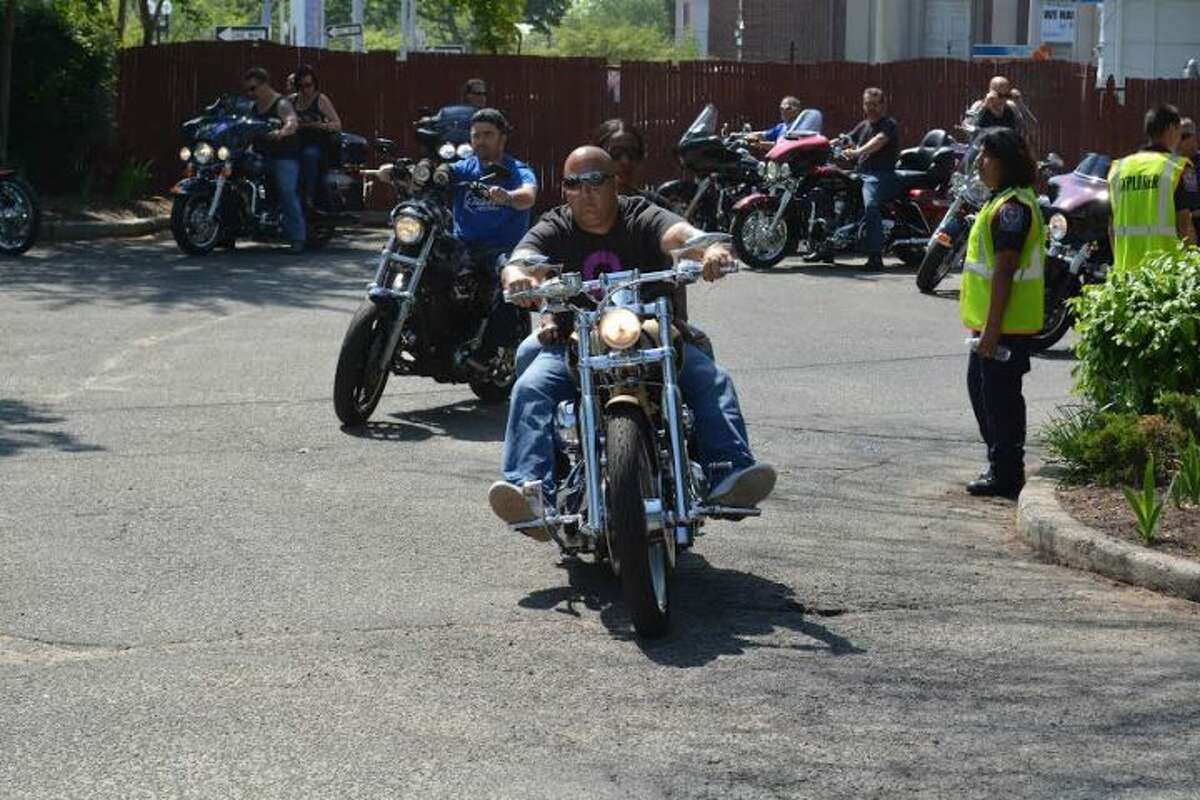 For the fifth consecutive year, hundreds of motorcycle enthusiasts from throughout Fairfield County and beyond will ride in support of the effort to end child abuse.
The annual Ride Against Child Abuse (RACA), presented by The Center for Family Justice in partnership with The CT United Ride, is designed to be part public awareness campaign that is part fundraiser and part fun.
Hundreds of riders will complete a 50 mile loop beginning at The Center's main headquarters at 753 Fairfield Ave. Bridgeport beginning at 9:30 a.m. Sunday, May 22.
The ride will proceed to stops at the Redding Fire House, Monroe and Trumbull town halls and conclude at The German Club, located at 416 Horace St. in Bridgeport.
At each stop, participating riders will receive a playing card. At the end of the route, the riders with the best hands will be awarded prizes.
"The ride is a perfect way for the motorcycle community to come out and show their support for The Center for Family Justice, which supports victims of child abuse on a daily basis," said Fred Garrity, Jr., RACA's chairperson. "Every weekend, the motorcycle community shows how generous they are and this is a terrific example of their support for an issue of vital importance."
Garrity, who also chairman of the Trumbull Planning and Zoning Commission, will join the ride on his '97 Harley Davidson Fat Boy with 16-inch handlebars.
He notes RACA participants will be eligible to receive wristbands for the 16th annual Connecticut United Ride — a popular 9/11 tribute and fundraising ride which takes place on Sept. 11, 2016.
Debra A. Greenwood, president/CEO of The Center for Family Justice, said the nonprofit is grateful for the ongoing support of motorcycle enthusiasts as well as Garrity's leadership.
"By shining the spotlight on the critical work we do with victims of child abuse, Fred and the motorcycle community are also helping us raise public awareness about this extremely serious and pervasive issue which impacts the most vulnerable members of our communities," said Greenwood.
Sponsors for the ride include Hammond Law, The German Club and Trantola and Trantola. Lunch, which will be served at the ride's conclusion at The German Club, has been underwritten by The Original Vazzy's and The Windmill.
The cost of the ride is $25 per rider, $15 per passenger and includes lunch. Non-riders who would like to participate in lunch only can do so for $15.
For more information contact Fred Garrity Jr. at 203-257-2176.
About the center
The Center for Family Justice Inc. (formerly The Center for Women and Families of Eastern Fairfield County Inc.), brings all domestic, sexual and child abuse services – crisis intervention, police, prosecutors, civil/legal providers, counseling – under one roof, in our headquarters in Bridgeport, CT. Together, we work to break the cycle of violence by helping those in crisis restore their lives. Although our name has changed, we continue with the work we have provided for 12 decades, providing free, confidential, bilingual crisis services in Bridgeport, Easton, Fairfield, Monroe, Stratford and Trumbull. It is the comprehensive services our partners are providing that are streamlining the road to healing and self-sufficiency.
Within the past year, The Center answered more than 950 calls on a 24-hour crisis hotline; assisted with the civil and criminal court processes for more than 2,500 survivors of domestic violence; responded to more than 500 survivors of sexual assault and their families; provided a safe home for more than 100 women and children fleeing domestic abuse; coordinated the investigations of more than 170 cases of child sexual and severe physical abuse, developing service plans for the young survivors and their families; and provided psycho-educational support to more than 1,200 survivors of domestic violence, planning for their safety and promoting self-sufficiency.
As part of our mission, The Center educates approximately 4,000 members of the community about the issues of domestic violence, sexual assault and child abuse to prevent future violence and spread the word that about the services we offer at The Center for Family Justice. Annually, we teach more than 2,000 children and teens about building healthy relationships, bullying prevention and dating violence.
For more information, visit www.CenterForFamilyJustice.org.