This is a carousel. Use Next and Previous buttons to navigate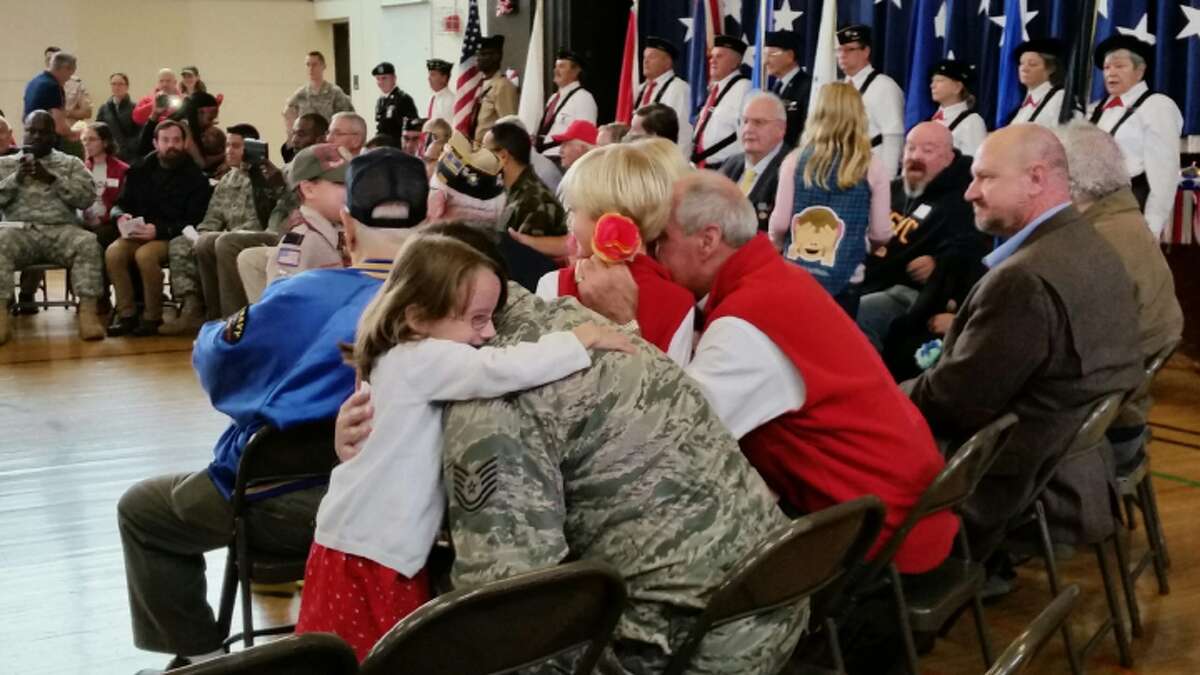 On Wednesday, November 11th Middlebrook Elementary School celebrated Veterans Day by welcoming the Port 5 Naval Veterans Honor Guard of Bridgeport, under the leadership of Commander Richard Iannucci.
The children were treated to a performance of the color guard, learned about the five branches of the military, and had classroom visits throughout the day from veterans who shared their uniforms, medals, and their military experiences.