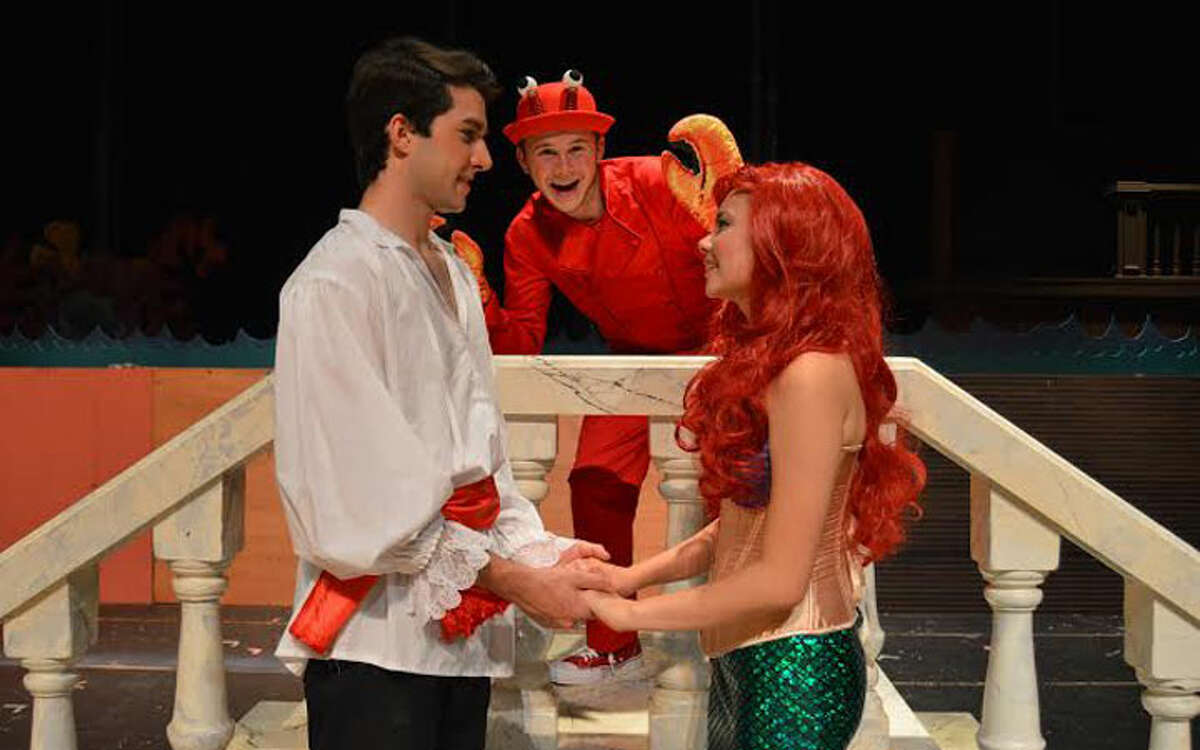 Where do Trumbull teens go when there's nothing to do on a summer night? "Under the Sea" is the place to be for more than 100 local youths who are working on Trumbull Youth Association's (TYA) 2016 production of The Little Mermaid. It will be held at Trumbull High School, 72 Strobel Road.
Since late June, performers have been singing, dancing, acting, and collaborating as they prepare to present the Disney classic to audiences on Thursday, Aug. 4 through Sunday, Aug. 7.
TYA's summer musical began as a community project in 1969, led by town resident Mary Keane. At a time when great political turbulence and social unrest faced the town's young people, Keane sought to offer teens an alternative to the rising subculture of drugs that was seeping into suburban neighborhoods. After researching other town's programs and rallying a core group of the town's youth to lead, TYA mounted its first show, West Side Story.
Forty-seven years later, that proud tradition of programming continues. Much like then, teens today are faced with an unbelievable amount of pressure and a world that is in political and social upheaval. TYA co-directors Mary Joan Wright and Merial Cornell strive to combat some of those influences through the arts.
"Everyone who has worked on the shows knows the enormous teaching opportunities they present," says Wright. "Essential life skills such as teamwork, presence, and appreciation for the creative process are embedded in building a show from the ground up."
Trumbull residents Joe and Betsy Gilberti would agree. Their son Harrison joined the TYA musical the summer prior to entering Trumbull High School as a freshman. Making friends with a variety of upper classmen eased the transition to the large high school and helped him find a niche that prevented him from feeling lost. Additionally, adds Mrs.Gilberti, "there's great benefit to working on something that takes sustained effort."
Complementing the enormous social and emotional benefits is a world-class educational theatre experience. The program is headed by accomplished professional artists, some with NY credits. Director Brett Boles returns for his fourth
TYA production, aided by returning music director David Harris and choreographer Lisa Mennilli. In addition, born and bred Trumbullite Joe DeTullio, an Emmy-winning production designer for Saturday Night Live, is designing and constructing sets alongside the TYA crew members.
And all those long summer nights and hard work add up to a great theatre-going experience for Trumbull audiences! Those familiar with the animated film will find all their old friends in Ariel, Prince Eric, Ursula, and Sebastian and will delight in favorite tunes such as "Poor Unfortunate Souls," "Le Poissons," and "Kiss the Girl" (a number which, onstage, features original puppetry). But the stage version of the musical features additional thrills such as mermaids gliding on heelies, tap-dancing seagulls, and several flying stunts. From light-up eels to floating jellyfish to a handsome prince, this production will surely entertain audience members of all ages. Performances begin Thursday, Aug. 4, and continue through the weekend. Show times are: Thursday and Friday, 8 p.m.; Saturday, 2 and 8 p.m.; Sunday 2 p.m. 
Tickets can be purchased online via trumbullyouth.org and at the door.
Also, there will be a free senior citizen performance on Wednesday, Aug. 3, at 7 p.m. Tickets are not required.