This is a carousel. Use Next and Previous buttons to navigate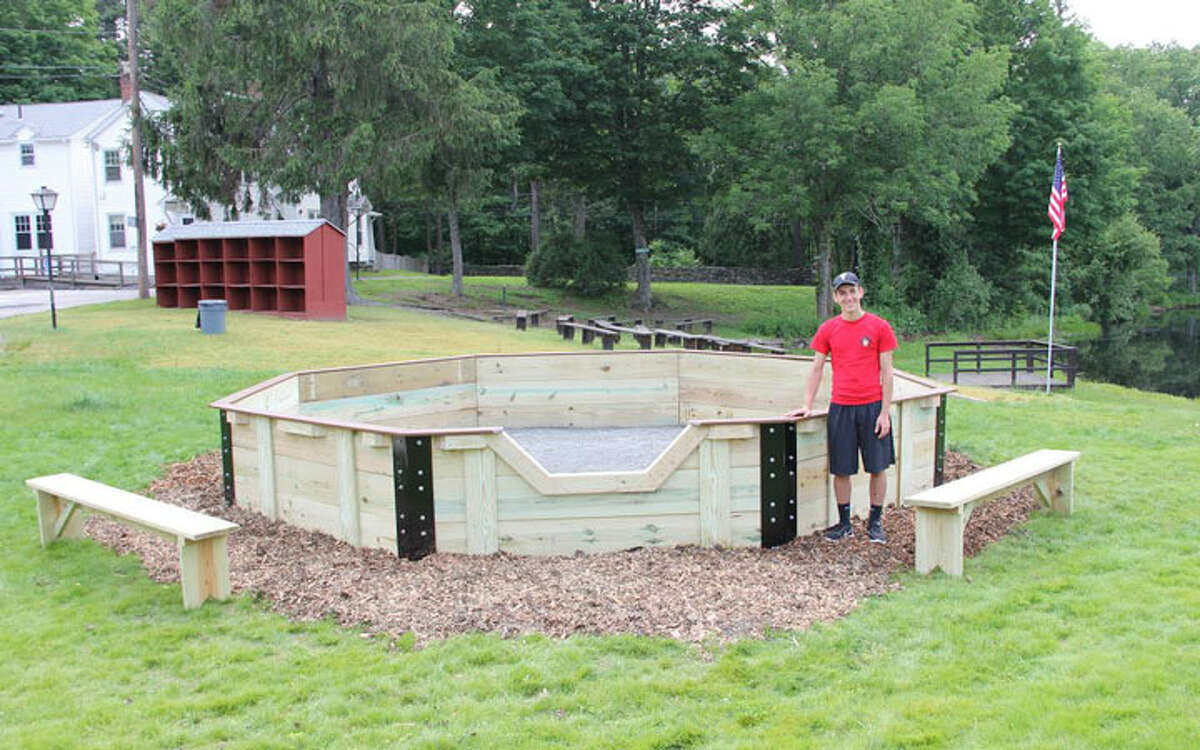 Daniel J. Folchick was presented with his Eagle Scout rank at a Court of Honor held on Saturday, March 25, at the Long Hill United Methodist Church. He is the son of James and Gina Folchick. Daniel has been a member of Boy Scout Troop 65 since 2010.
To earn the rank of Eagle, a scout must earn at least 21 merit badges and demonstrate leadership and community service by organizing and carrying out an Eagle project. Daniel's Eagle project was construction of a GaGa Ball pit at the Lakewood-Trumbull YMCA Outdoor Center in Monroe. The project took 10 months from idea to completion working with the benefactor, donors and volunteers. He had 19 volunteers plus himself constructing and installing the pit, for a total of 173 man hours to complete.