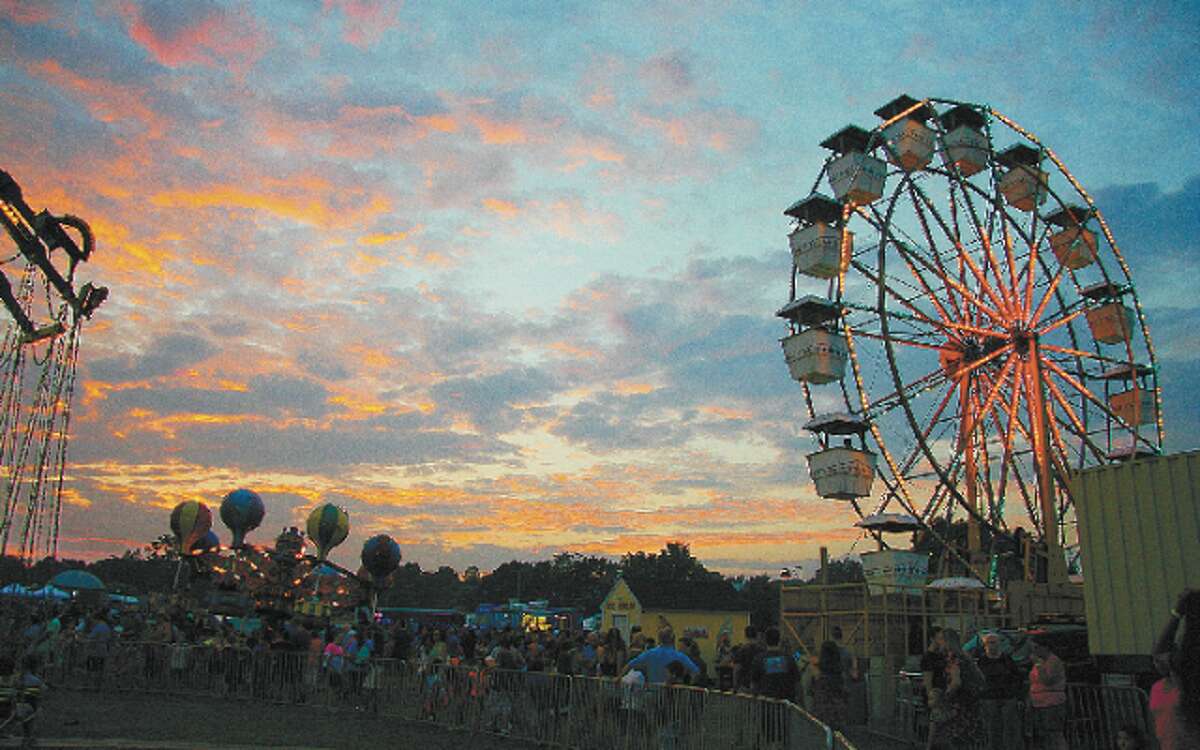 The 2017 Trumbull Fall Festival will be held Friday, September 8 and Saturday, Sept. 9 at the Trumbull High School on Strobel Road. This year's event features a carnival by Dreamland Amusements with over 20 Spectacular, Major and Kiddie rides for folks of all ages. Food trucks will line up for almost any food craving! Options include BBQ, tacos, seafood, Italian, falafel, ice cream and much more. Live music will entertain the crowd on both days with bands, and the craft beer and wine tent will be open near the stage for libations and vibrations.
Saturday night caps off the festival with a spectacular fireworks show from Bay Fireworks approximately 8 p.m. The two-day admission is only $5 – children 5 and under are free!
The annual event, previously known as Trumbull Day, is in its 39th year. The festival is hosted by the Town of Trumbull and supported by Corporate Sponsorships from our local business community.
Friday: The Fall Fest kicks off Friday evening from 5-10 p.m. An Unlimited Ride
Bracelet (Friday only) can be purchased for $30, from 5-9 p.m. Single tickets and multi-pack tickets will also be sold as follows: $1.50 each, 20 for $25, or 50 for $50. $5 Discount coupons (good towards the purchase of the Unlimited Ride Bracelet or the 50-pack) will be available in local stores, and can also be found at: dreamlandamusements.com. Rides, food trucks, and Beer and Wine tent are open till 10 p.m.
7-9 p.m.: Chris Berardo and The DesBerardos will be the live entertainment on Friday night. Sparkling harmonies, rootsy acoustic picking and jangly electric guitars - the band's live shows have become renowned among their devoted following for heart-felt acoustic moments. Roots? Rock, Country, Pop? They've got it!
Saturday: Noon-10 p.m.: The Festival continues Saturday with gates opening at noon. Admission, and Single/Multi Pack Ride Tickets purchased Friday night, are valid for use on Saturday.
Bracelets will not be offered/honored on Saturday. DJ music will be blasting from the stage before another live performance rings in the evening and the fireworks.
5-8 p.m.: Creamery Station is a Connecticut based band that takes multiple styles of music, such as jam, blues, rock, and bluegrass, and mixes it together into what is guaranteed a thrilling live experience you won't be able to get enough of!
8:15 p.m.: A spectacular fireworks display takes over the skies to close out the festival!
Sunday: The annual Trumbull Arts Festival is held on the Town Hall Green from 10-4 p.m., featuring artisans, crafters and vendors. There is no fee for admission.
For more information or to become a Corporate Sponsor, contact Lynn Arnow at 203-452-5005, or email: larnow@trumbull-ct.gov. Information can also be found at:  trumbull-ct.gov/trumbullfallfestival, or follow the Trumbull Fall Festival on facebook https://www.facebook.com/events/102693783691601/