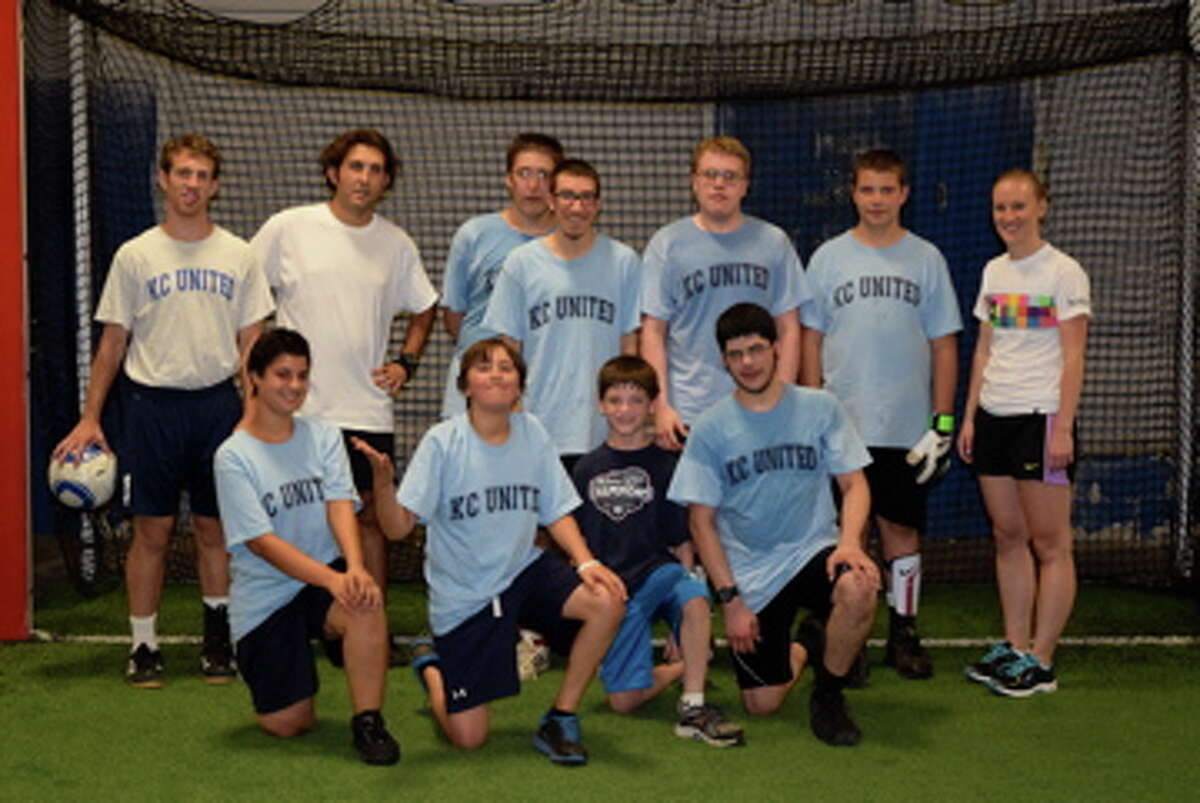 Come bring your family and friends to a magical week of fun and support local children with autism, Sept. 19 to 26.
Three exciting events have been planned by The Kennedy Center's Autism Project, where children, families and adults have the opportunity to participate in Kennedy Center Autism Week. At the same time, you will be supporting affordable accessible programming for the children and young adults with autism spectrum disorder (ASD) in your local community.
Just like the color spectrum, ASD has a wide degree of variations, and affects everyone differently. The festivities kick off with the Autism SpectRUN set for Saturday, Sept. 19, at Great Hollow Lake at Wolfe Park in Monroe.
Race registration opens promptly at 7:30 a.m. and closes at 8:45 a.m.
This first ever 5K Color Fun Run/Walk/Stroll appeals to all ages. Dress in as many colors as you want; be creative from head to toe. Prizes will be awarded for most colors worn and most unique.   
The Kennedy Center will then host an open house Thursday, Sept. 24, at its Autism Project, located at 4021 Main Street, Stratford, from 4:30 to 6 p.m.
Guests will meet group leaders from the Children's Services Autism Project and have the opportunity to participate in a movement group, cooking group, and/or a social activity group.
In addition, guests will review a social story about the event, explore a sensory bin for regulation, and review group rules. Staff will be on hand to talk about all programs available for children and adults with an autism spectrum diagnosis, including day programs and transition services.
This immersive event is intended to give attendees insight into what the Autism Services at The Kennedy Center has to offer. Families, caregivers and professionals will be asked to step into the shoes of someone on the autism spectrum, even if those shoes bring anxiety and sensory overload. Students from some of the Autism Project Social Activity Groups will also be on hand to guide visitors and share what it is like to participate in The Kennedy Center programs.
Whether you can visit for 30 minutes or the entire open house, join in the fun. All parents, guardians and community members are welcome. But please, for this event, leave your children at home. Like a typical open house at school, this event is not for students but for the ones who care for them.
This weeklong celebration will culminate with Magic Moments, an autism fund-raiser that will be held on Saturday, Sept. 26, at the Westport Inn, 1595 Post Road East, Westport. This evening event begins at 7 with a cocktail party, food, silent auction, and music.   
Background
Thanks to the funds raised nine years ago at the inaugural Magic Moments event, The Kennedy Center opened The Autism Project — a program dedicated to providing affordable comprehensive programs and services to families and children with ASD. Because of the generosity of many donors in the community, The Autism Project has served more than 450 families and become one of the leading providers in Fairfield and New Haven counties of these supports for children with ASD and their families.
Established in 2006, The Autism Project provides children and families with information referral and resources; family support and service coordination, financial assistance, support for children in community activities, wrap-around supports, experienced staff and new services for unmet needs within the community.
A reason to run
According to the latest statistics, one in 68 children is diagnosed with an autism spectrum disorder each year — a 30% increase over two years ago. In Connecticut, there are an estimated 52,636 individuals with ASD — 12,000 under the age of 18. With these numbers, the need for affordable accessible program supports like those provided by The Autism Project is critical in helping children with ASD improve their quality of life and thrive in their community.
"After nine years, Magic Moments remains the main funding source for The Autism Project," said Martin D. Schwartz, president and CEO of The Kennedy Center. "State funding is almost non-existent and more funding is needed to meet the growing demand.
"In order to continue providing these critical program services at reduced rates, The Autism Project created a series of family fun events during Kennedy Center Autism Week to increase awareness and contributions."
During the Autism SpectRUN, you can run, walk or even be a ghost runner (donate funds without participating). It's all about having fun, being colorful and raising money for an important cause.
The 5K will have a staggered start with runners starting at 9 and walkers at 9:10. Children's 100YD Bubble Dash will follow. In addition, kids under five may participate with an adult free of charge and do not need to register.
Children 12 and under may register to participate in a 100-yard Bubble Dash for some great prizes and giveaways. And what's a race without an ending celebration? Join us for live music, food trucks and Casey Carle's BubbleMania. Food from Taco Loco will be provided to all participants immediately after the race.
The SpectRUN is not a timed race, but there is a prize for everyone who finishes the 5K and the Children's 100-Yard Bubble Dash.  Whether you are a beginner or a weekend warrior you will have a great time. Make a difference to local children with ASD.
Early bird special
There is an early bird special and you can get a deal until Aug. 31 of $30 per adult and $15 per child.
After that, prices increase to $35 per adult and $20 per child.  There is also a special student price of $20 until Aug. 31 and after it is $25.  Register online at www.KC-Autism.org .
Every pre-registered participant will receive an official SpectRUN T-shirt when they are pre-registered by Sept. 11.
There are no refunds and the SpectRUN will go on rain or shine. If it rains, bring a colorful umbrella!
Please note that registration fees are waived if you set up a personal fund-raiser page with a minimum of $50 in donations. Prizes and recognition will be given to those meeting donations of $200, $500 and more.
Great Hollow Lake at Wolfe Park is a great place to stay and enjoy. If it's a warm day, bring your suits for a swim or go fishing.
For more information, call Jo Ann at 203-365-8522, ext. 229, email jmcmullan@kennedyctr.org or visit KC-Autism.org. If you can't run, walk or stroll, you can also be a volunteer on race day. Contact Gina at 203-365-8522, ext. 216 or email gciliberto@kennedyctr.org for information.
The Kennedy Center, founded in 1951, is an internationally accredited, non-profit, community-based rehabilitation organization that serves 2,400 individuals annually. The agency actively responds to the needs of the community by offering innovative, comprehensive service options to persons with disabilities and special needs, from birth to senior years. The Kennedy Center operates 29 community experience programs, 16 group homes, an industries program composed of six businesses, supported and competitive employment and job placement services, a family support and respite service, travel training, and a variety of children's programs. Visit www.thekennedycenterinc.org for more information.