This is a carousel. Use Next and Previous buttons to navigate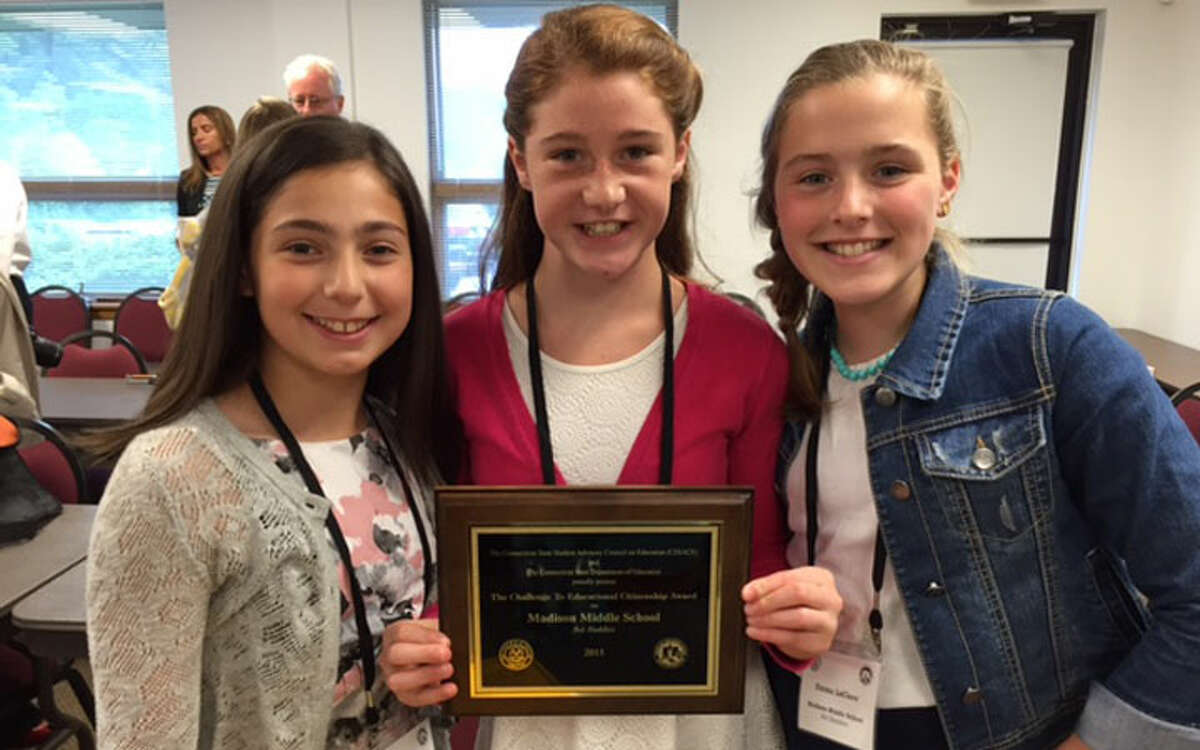 Madison Middle School's KARE service club received Connecticut's Challenge to Educational Citizenship award for the second year in a row. KARE members Emma LeClerc, Anna Carlos, and Katie McLaughlin represented KARE at the awards presentation at the Connecticut Association of Schools on June 1, and returned to Madison with a special plaque, hung in the main office. The award was for their Bot Buddies Project, the creation of a special gift for sick children at Yale New Haven Children's Hospital.
KARE members were asked to design the first Bot Buddies for Connecticut. Bot Buddies are robots that have been designed from dominoes. They have special "powers" that help children in hospitals face things that they are scared about. These Bots are based on the Brave Bot concept that was created by Portland, Oregon artist, Gary Hirsch.