This is a carousel. Use Next and Previous buttons to navigate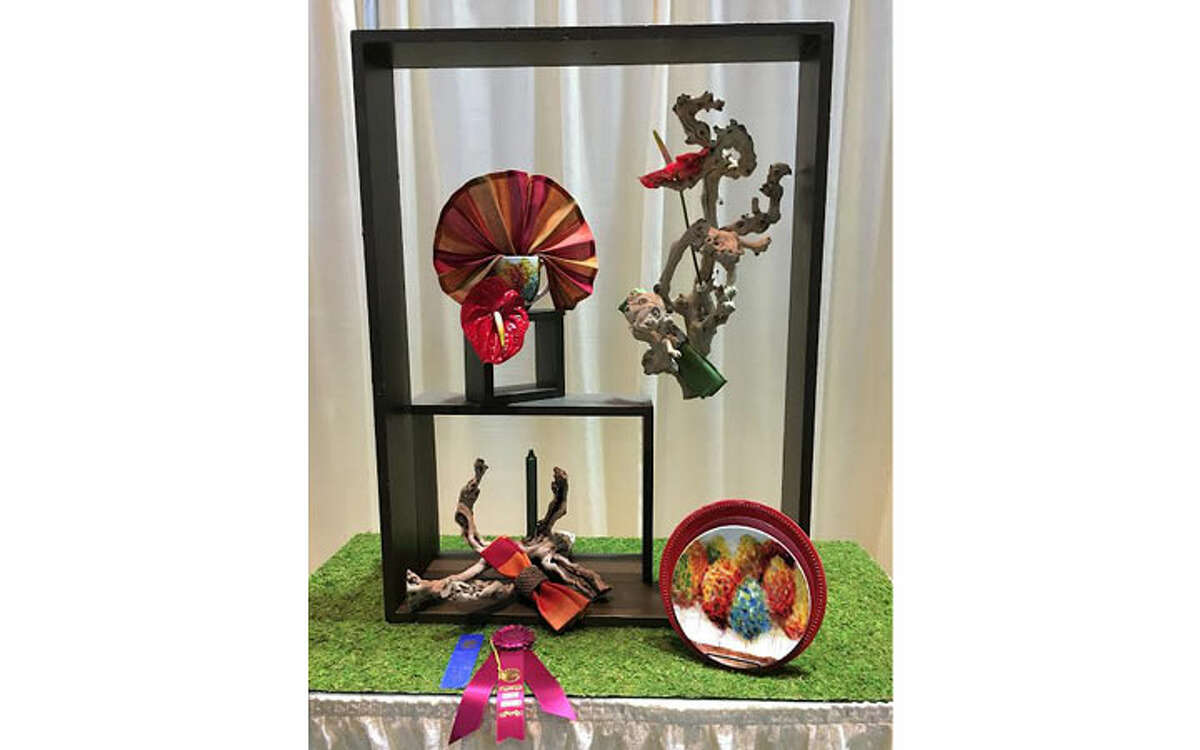 The Long Hill Garden Club played a prominent part in the Connecticut Flower and Garden Show put on by the Federated Garden Clubs of Connecticut which has 124 garden clubs and 6,537 individual members.
This year's show, Woodland Enchantment, was chaired by Cathy Ritch. The creative staging of the show had a central focus of murals depicting deep mysterious forests. They were surrounded by live trees and grassy paths, then dotted with woodland animals and birds. The scene was enhanced by background music with sounds of the forest, including owls hooting and the occasional thunder. Many sparkling and purple enchanted trees were scattered throughout the space.