This is a carousel. Use Next and Previous buttons to navigate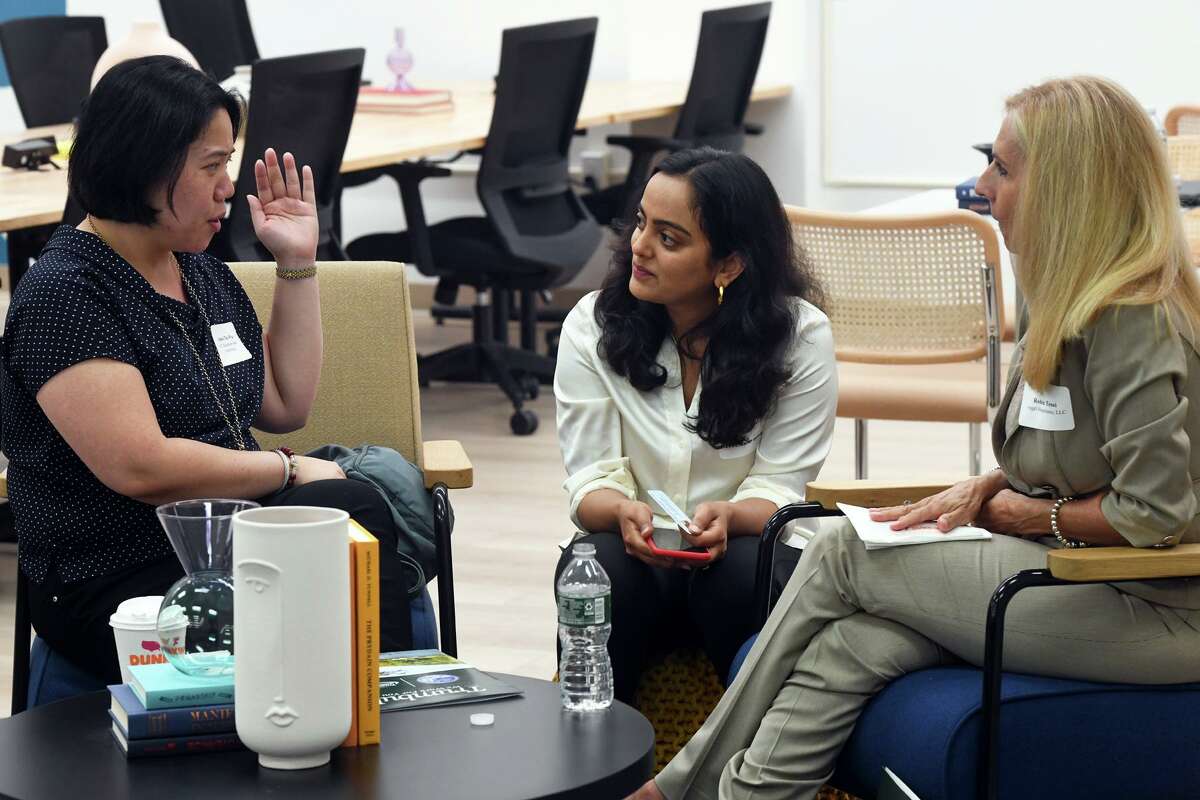 TRUMBULL — Bratin Mukherjee can light up a room — literally.
The Vernon resident is founder and creator of Novel Lamp Theory, a start-up, home-based business that was one of about 30 such businesses represented at the workshop "Grow Your Home-Based Business." The workshop took place Wednesday morning at Jeff Works, a new co-working space at Hawley Lane Mall.