This is a carousel. Use Next and Previous buttons to navigate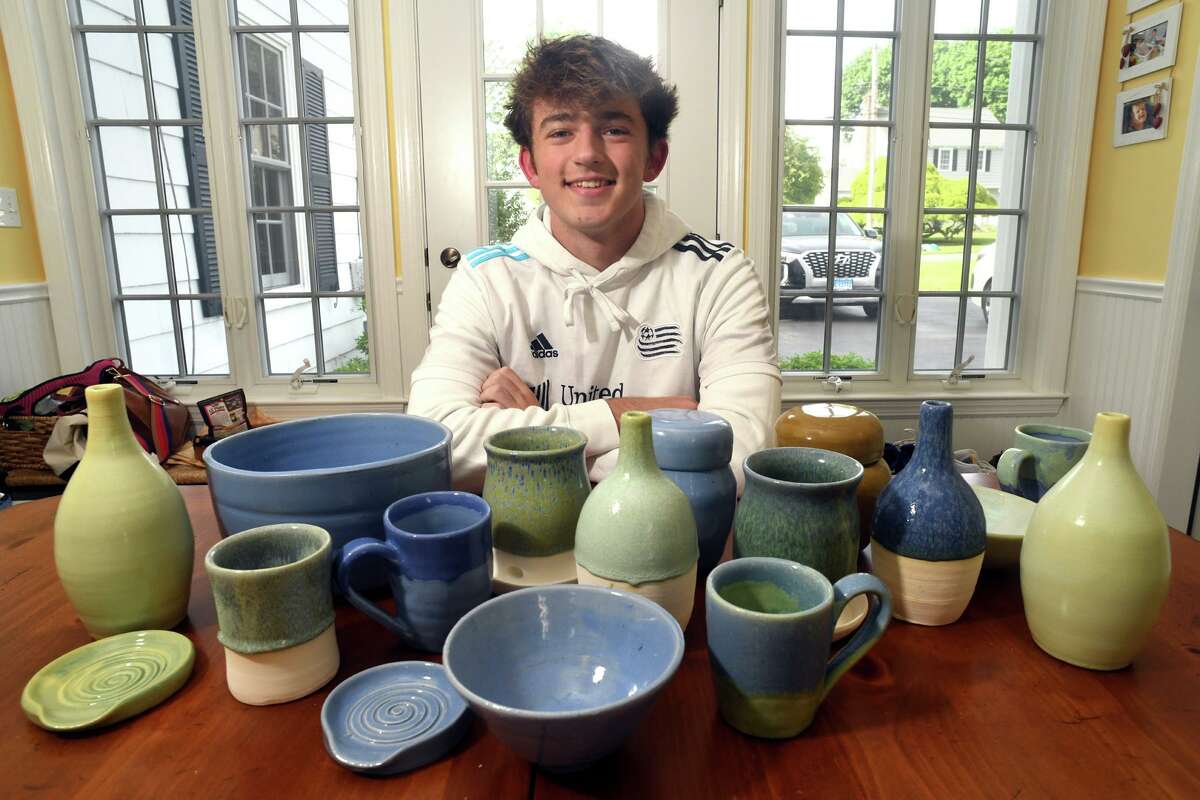 TRUMBULL — Not all teen athletes would sacrifice a meal to make pottery, but Matthew Wich has done it multiple times.
The Trumbull High School junior and soccer player has loved ceramics since he took a class in it freshman year.