This is a carousel. Use Next and Previous buttons to navigate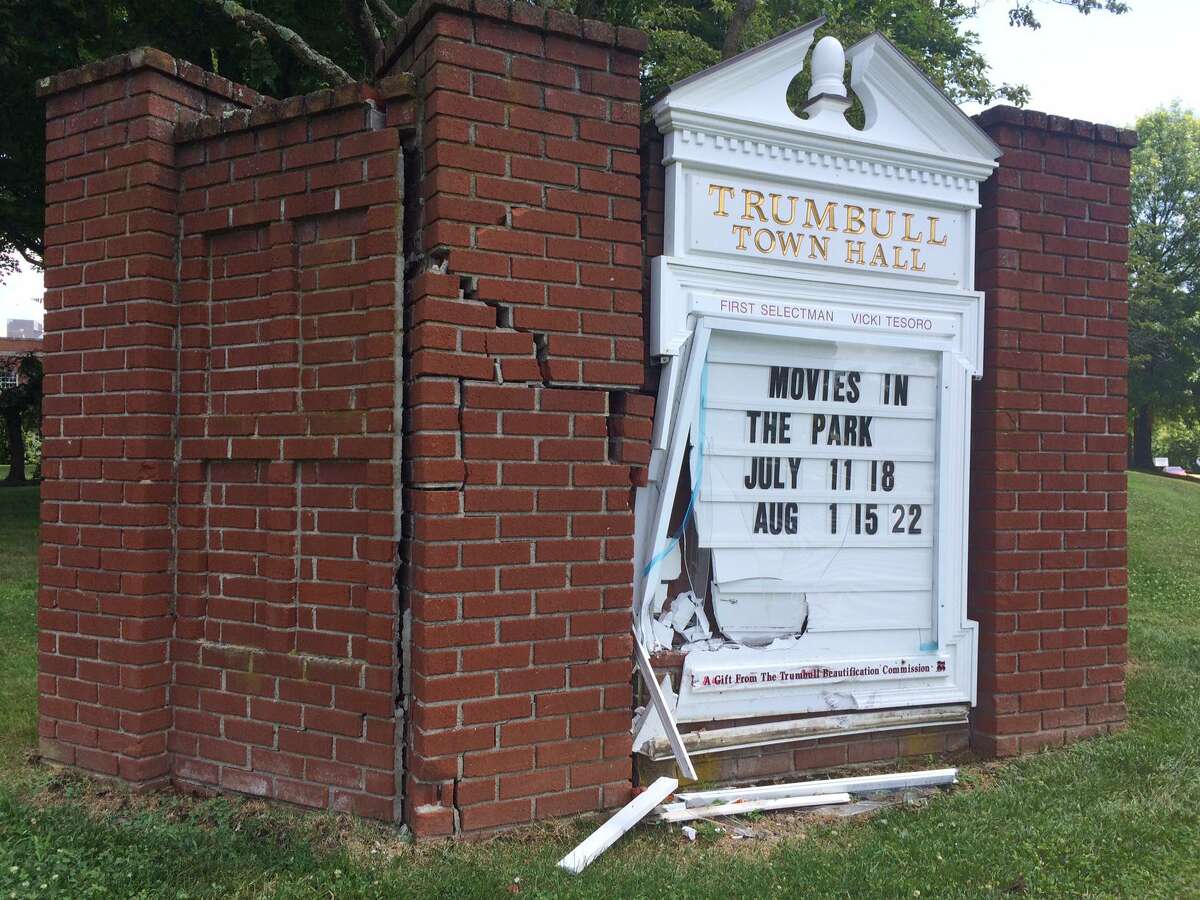 The brick and glass sign on the Town Hall lawn that is used to announce meetings and various other town events was heavily damaged Wednesday when a vehicle crashed into it. First Selectman Vicki Tesoro said the sign would be repaired, but there is no timetable to the work at this time.
"We're going to have to get a mason to come look at it," Tesoro said Friday morning.