This is a carousel. Use Next and Previous buttons to navigate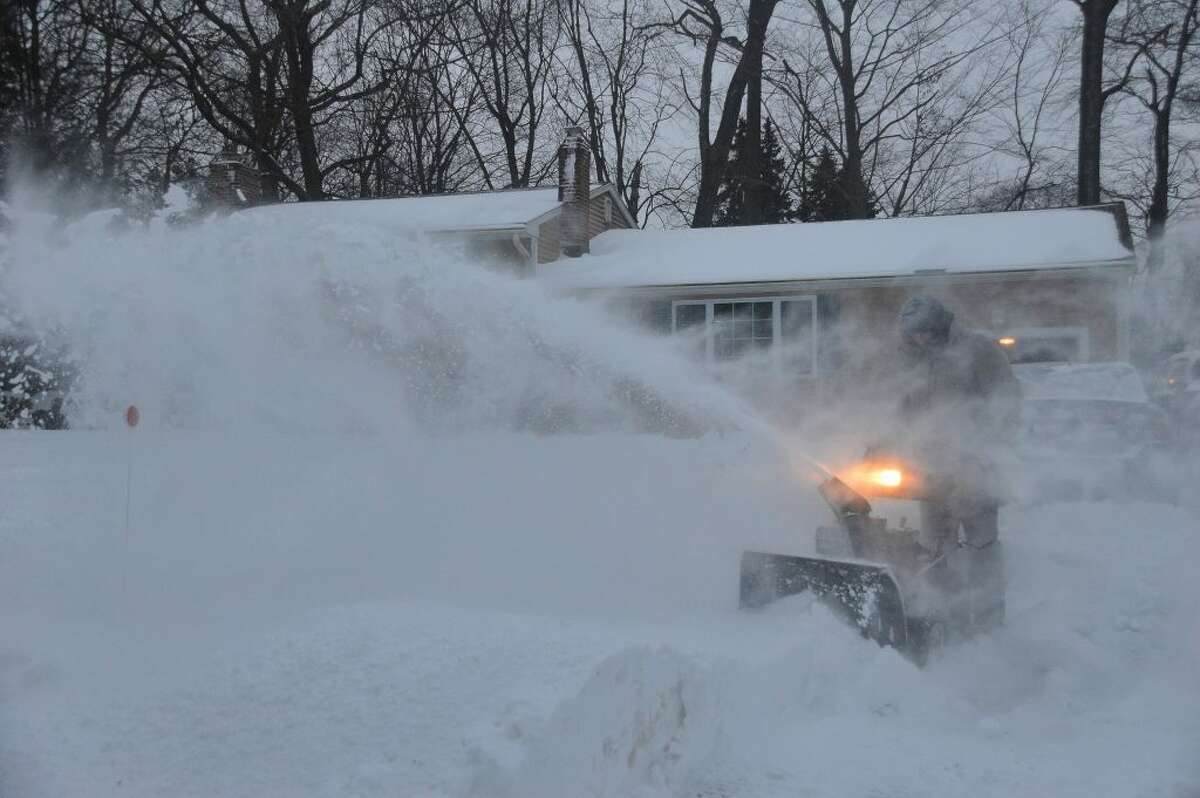 Trumbull's Public Works employees were a tired but proud group earlier this week, having kept the town's roads and public buildings clear during two snowstorms over four days. The snow resulted in a four-day weekend for Trumbull students, and extended shifts for the town's road crews.
Adding to the workload was the fact that cleanup from Thursday's storm, which dumped about 13 inches of heavy, wet snow on the town, lasted well into Friday, and Sunday's storm, forecast for one to three inches, actually totaled about double that.