This is a carousel. Use Next and Previous buttons to navigate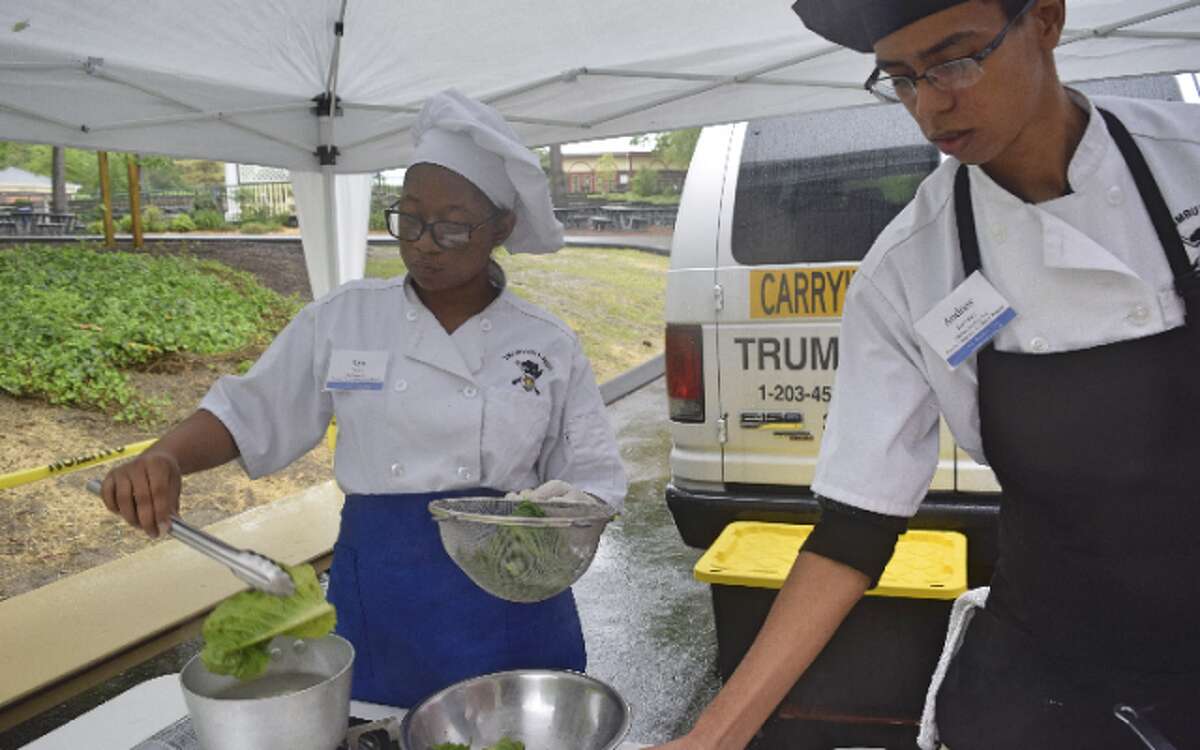 The kitchen at the Beardsley Zoo bustled with activity as eight Trumbull High School students sliced and diced ingredients in preparation for the cook-off in part of the zoo's new commissary opening on May 25.
The students — Kyle Peterson, Zach Young, Anthony Moutinho, Nick Weimann, Amanda Suarez Kya Hunter and twins Christian and Andrew Sweeney — created dishes based off food that the zoo purchases for its animals.