This is a carousel. Use Next and Previous buttons to navigate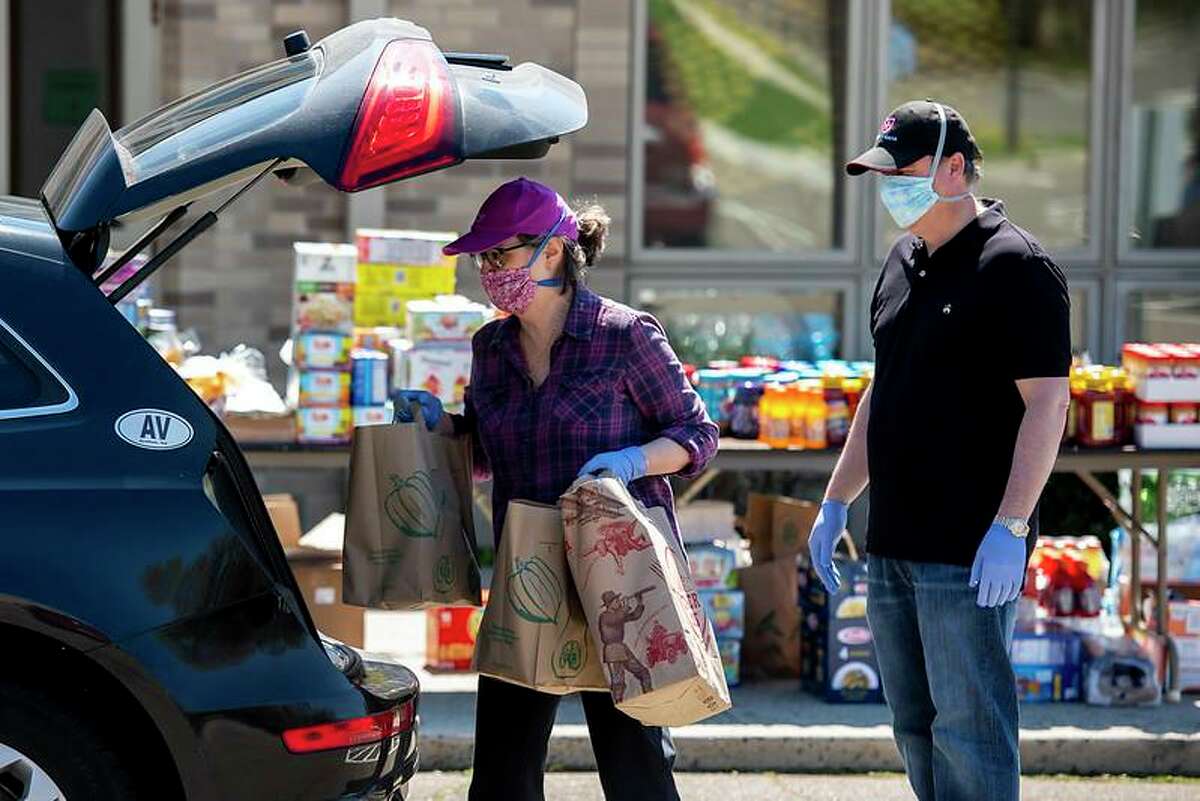 On Saturday, May 2, a crew of volunteers from the Parish of St. Catherine of Siena, wearing face masks and gloves, welcomed more than 150 cars to a contact free Drive Through Food Drive to support the Trumbull Food Pantry, Blessed Sacrament Parish in Bridgeport, and the Thomas Merton Center in Bridgeport, all of which are experiencing extraordinary need right now. Through the generosity of St. Catherine's parishioners, the effort raised more than $3,000 in cash donations and food donations overflowed from nearly 100 feet of tables.
"Demand for food at Thomas Merton Center has skyrocketed since the COVID-19 crisis began, which is now serving nearly 500 meals daily, up from 150 per day at this time last year. Some of these meals we are delivering to clients of other Bridgeport non-profits, including homeless shelters who don't have food resources," said Mike Donoghue, Executive Director of Catholic Charities of Fairfield County.