This is a carousel. Use Next and Previous buttons to navigate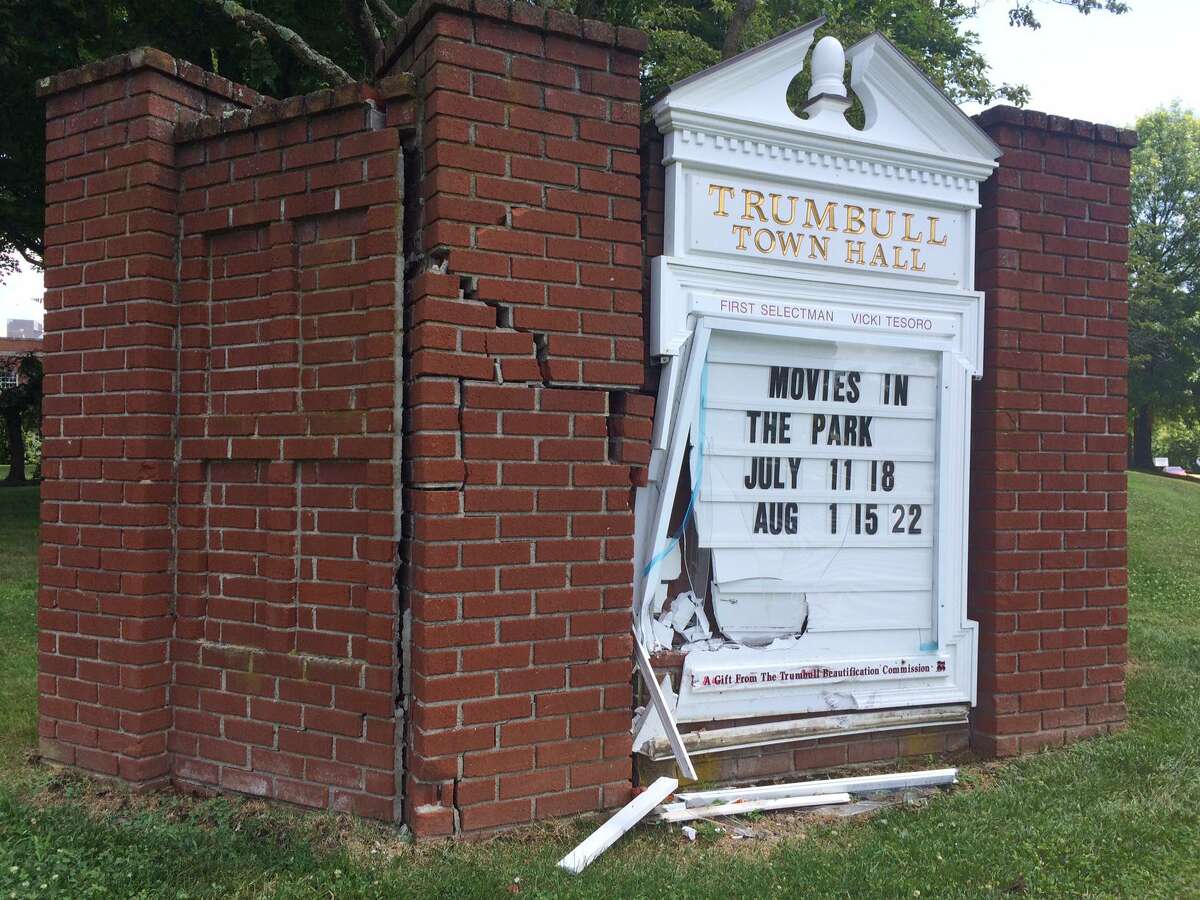 The Trumbull man who allegedly crashed his car into the message sign at Town Hall was arrested later that same day ... for an entirely different charge.
According to police, Eric Henry Sastram, 53, crashed his car into the sign at the intersection of Main Street and Quality Street at 9:36 a.m. on July 10. The officer who investigated the incident reported that based on tire marks at the scene and witness reports, it appeared that Sastram was driving his 1997 Honda Accord toward Main Street in the left turn lane when he suddenly veered sharply to the right, crossed the right-turn lane and drove up onto the Town Hall lawn. His car then crashed into the sign, which consists of a wood and glass message board set in brick. Sastram's vehicle then continued across the lawn onto Main Street and he left the scene.