This is a carousel. Use Next and Previous buttons to navigate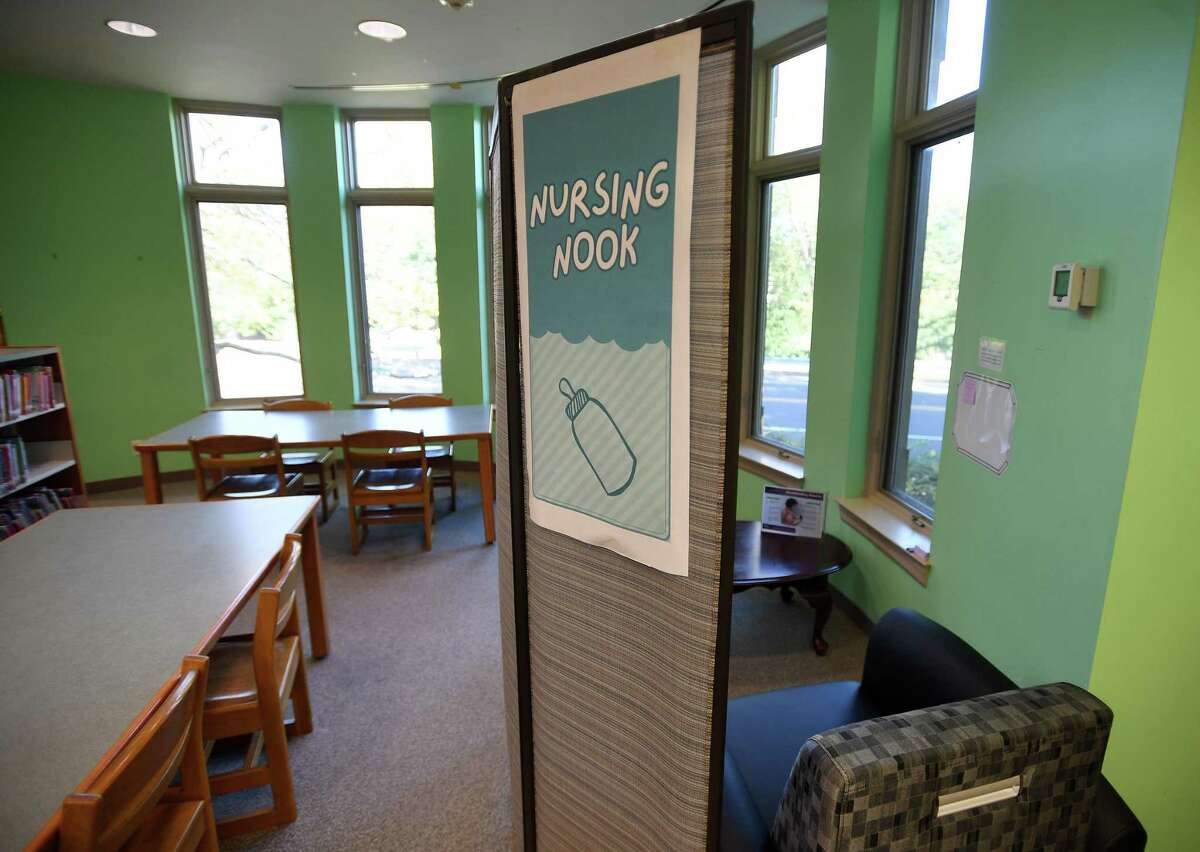 TRUMBULL — "You're doing amazing!" reads a note stuck to a message board posted in a quiet corner of the Trumbull Library children's section. The board with the perky message is alongside a hefty armchair and a coffee table, which features information on breastfeeding.
The whole tableau is shielded from general view by a screen that bears the words "Nursing Nook." It's supposed to be a cozy, private space where breastfeeding moms can go to nourish their babies in relative solitude, said library director Stefan Lyhne-Nielsen. The nook was placed in the back of the library, because it's generally fairly quiet.