This is a carousel. Use Next and Previous buttons to navigate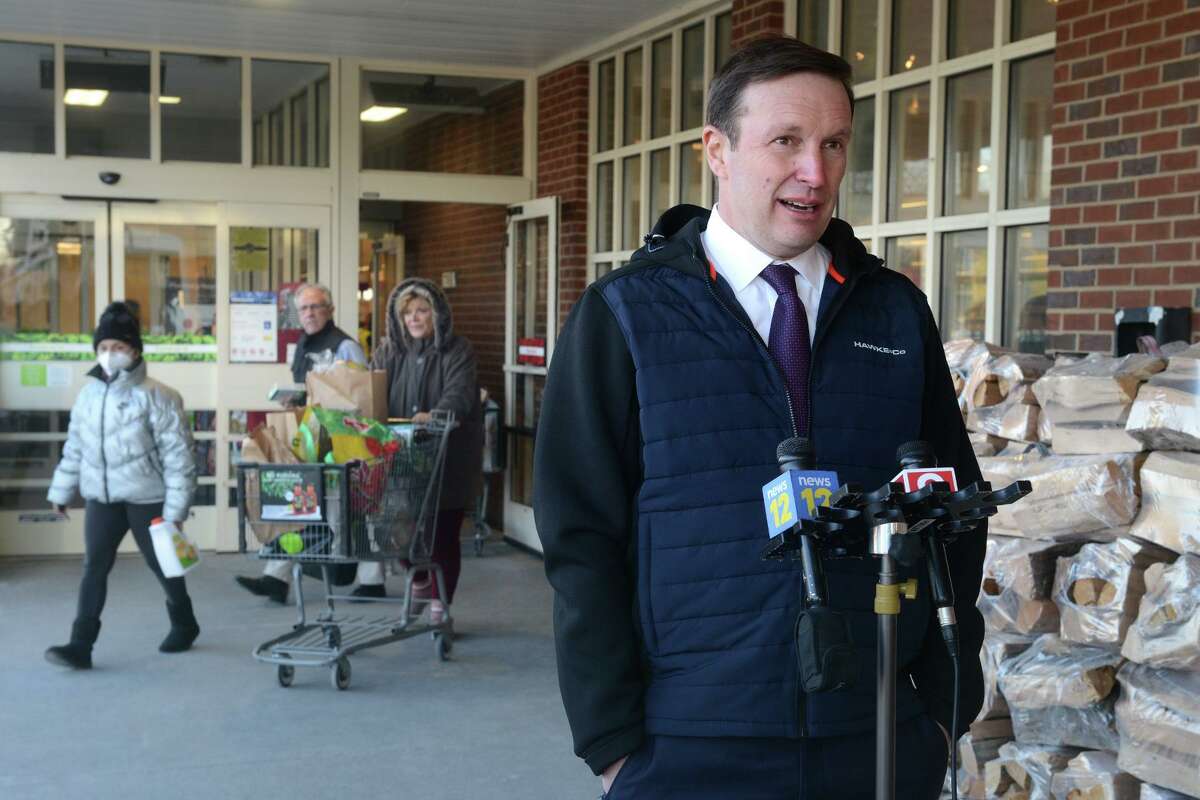 TRUMBULL — Like many Americans, U.S. Sen. Chris Murphy (D-Conn.) has been affected by shortages at area grocery stores.
"My 10-year-old has a very specific brand of mozzarella cheese stick he likes and it's been hard to come by," said Murphy Wednesday afternoon, while standing outside the Stop & Shop on Quality Street in Trumbull.