This is a carousel. Use Next and Previous buttons to navigate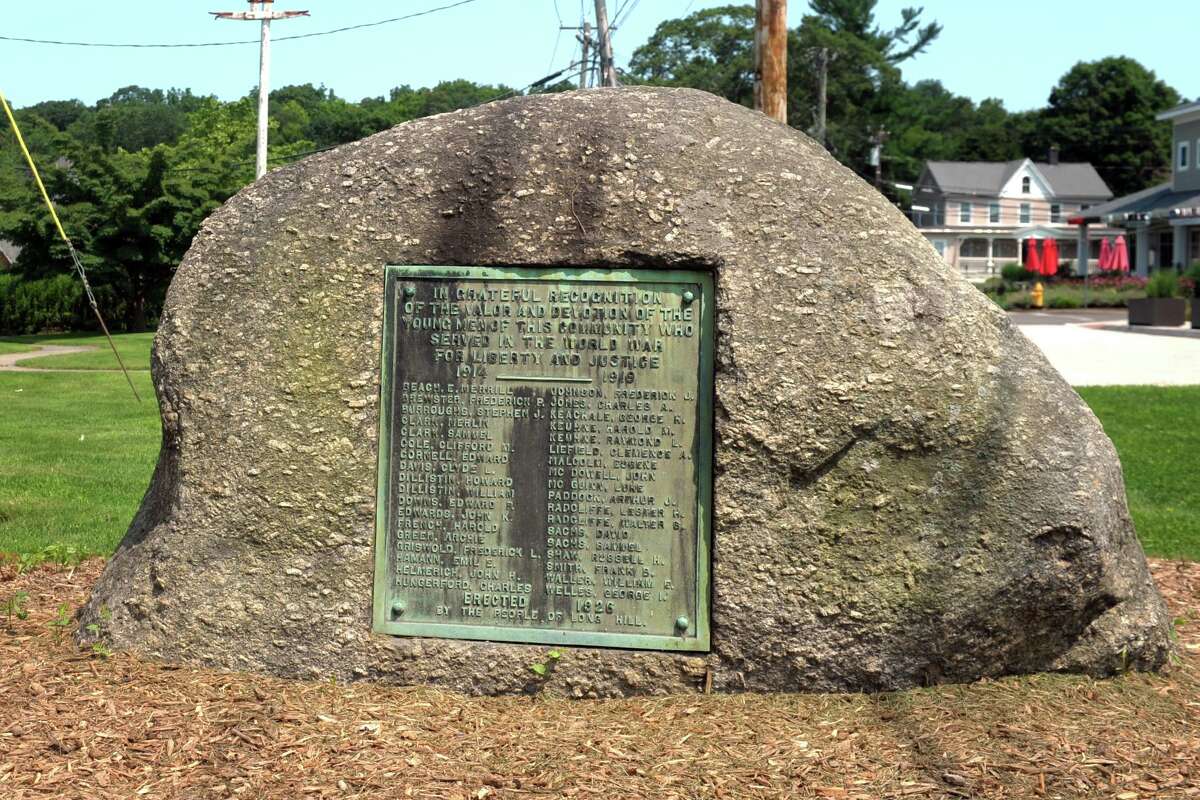 TRUMBULL — The placement of the town's World War I monument on Long Hill Green makes it an accident waiting to happen, according to First Selectman Vicki Tesoro. The stone marker sits on the green just a few feet from a curved section of Main Street with a 35 mph speed limit.
It wouldn't take very much for a car driving on Main Street to hit it, she said.