This is a carousel. Use Next and Previous buttons to navigate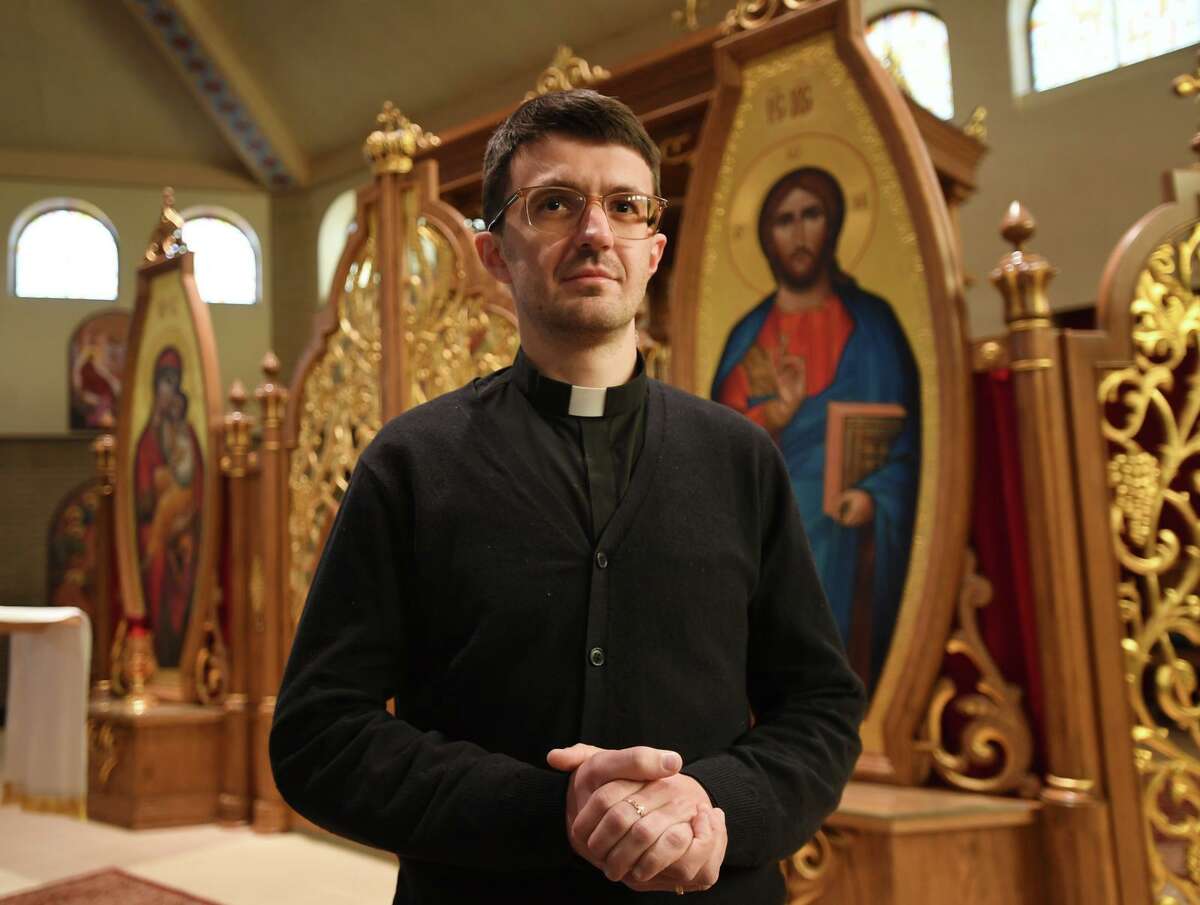 TRUMBULL — When Rev. Hryhoriy Lozinskyy watches or reads coverage of the Russian invasion of Ukraine, he is filled with all of the same dread, fear and sadness as so many others who are watching the human suffering.
But for Lozinskyy, a parish priest and administrator at St. John The Baptist Byzantine Catholic Church in Trumbull, the war has a deeper relevance and immediacy. The 35-year-old is a native of Ukraine, who first came to this country four years ago and has been at St. John since November, 2020.