This is a carousel. Use Next and Previous buttons to navigate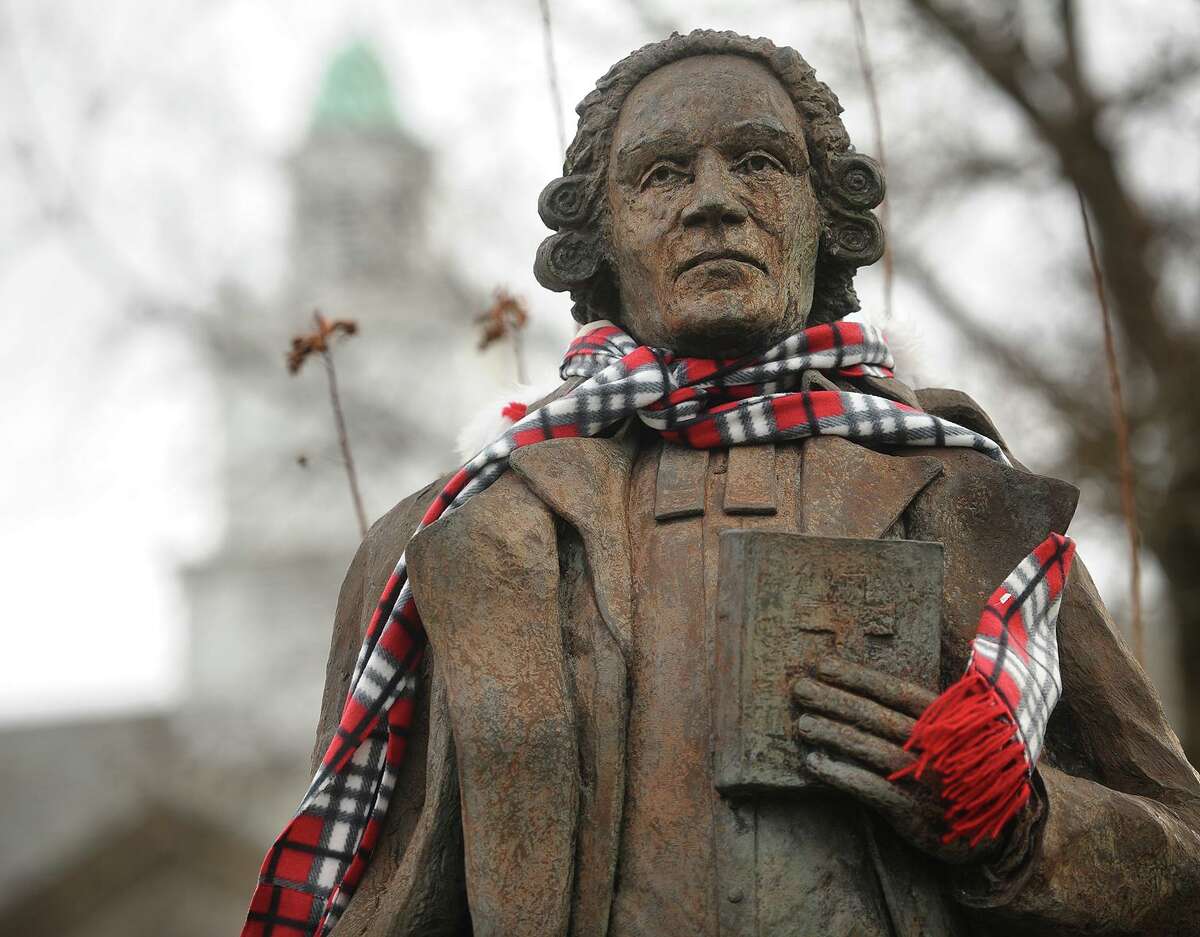 TRUMBULL — John Lauria isn't sure how he feels about dressing up Jonathan Trumbull.
Trumbull was governor of Connecticut from 1769 to 1784 and is believed by some to be the namesake of the Town of Trumbull. That's up for debate though, according to Lauria, the past president of the Trumbull Historical Society, because the town could have been named for his son, Jonathan Trumbull, Jr., also a former governor.