This is a carousel. Use Next and Previous buttons to navigate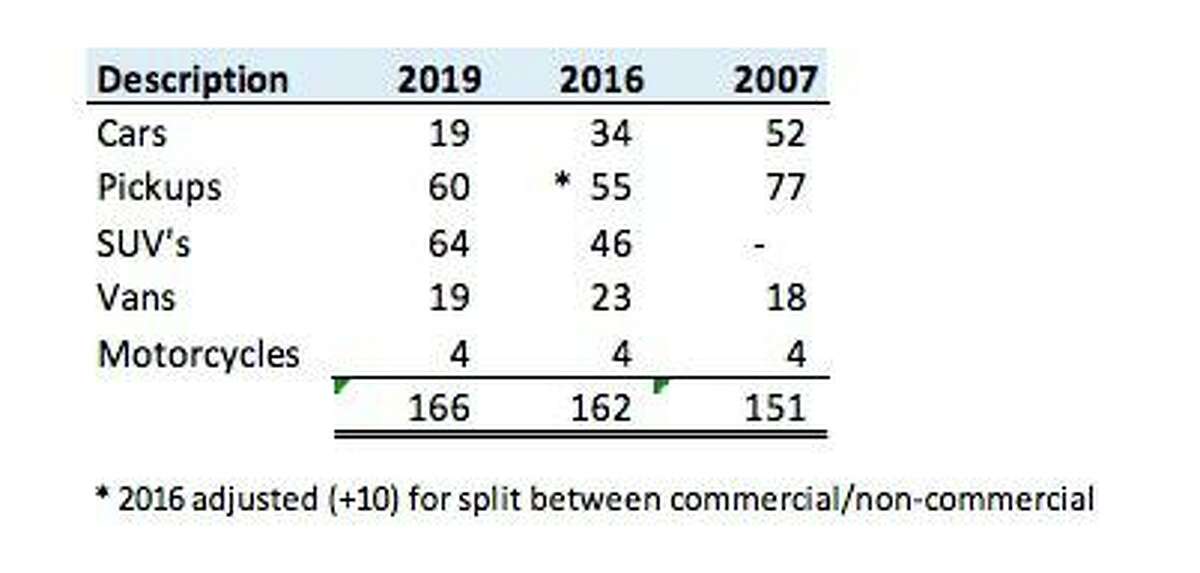 The town's efforts to reduce the number of employee take-home vehicles is making progress, according to an auditor's report to the Board of Finance. But the number of employees using town vehicles to commute to work is still high, compared to other towns in the region.
Town Financial Controls Analyst Therese Keegan submitted her report on town-owned vehicles at the Board of Finance's Nov. 12 meeting. Keegan reported that 31 town employees use town-owned vehicles for purposes like commuting. This is a slight decline from the 33 such vehicles in 2016. At the previous vehicle audit in 2007, 32 employees had take-home vehicles.