This is a carousel. Use Next and Previous buttons to navigate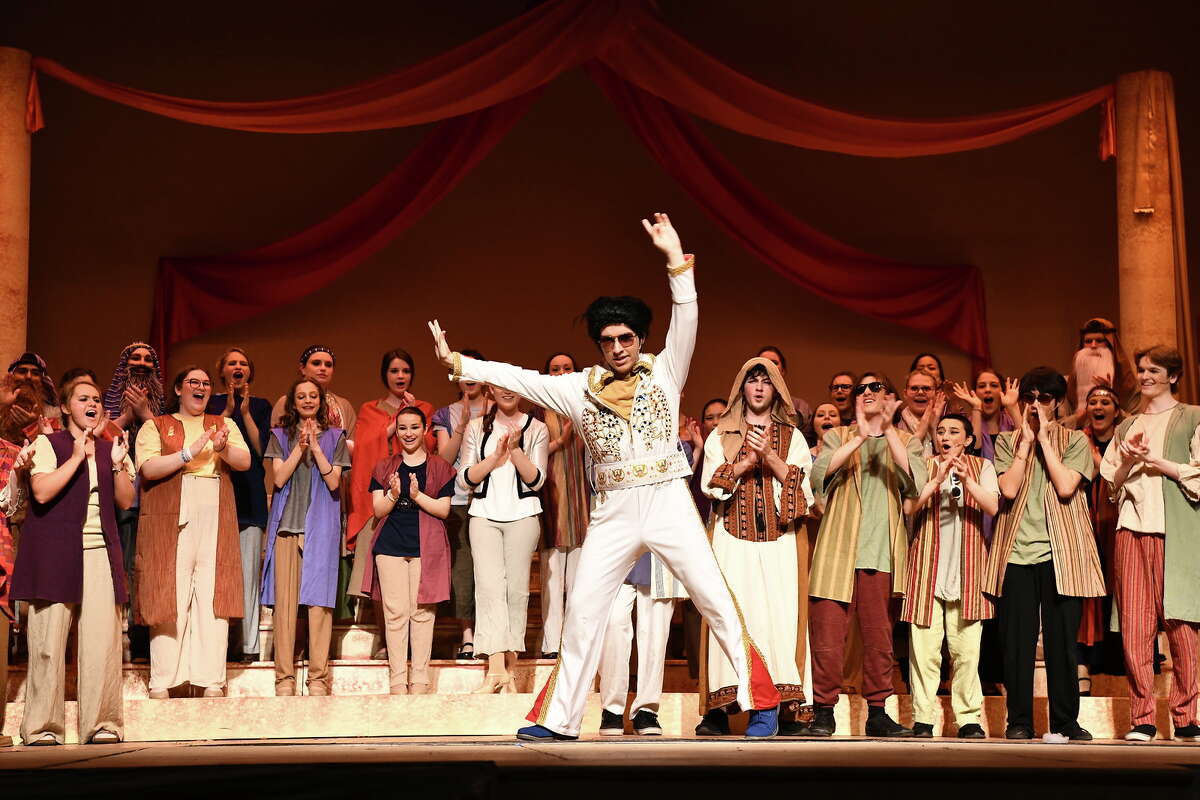 (Sponsored) The St. Joe's community is anxiously awaiting this year's curtain call as school theatrical productions were put on pause for the last few seasons due to the pandemic. This May, the wildly energetic drama club will kick off its theater resurgence with Spongebob Squarepants: The Broadway Musical.
When the Spongebob Squarepants musical appeared on Broadway for the first time, it opened to critical acclaim and earned 12 Tony Award nominations. The story surrounds square-shaped SpongeBob and the city of Bikini Bottom as they face annihilation of their undersea world. Just when all hope seems lost, an unexpected hero rises and takes center stage. The St. Joseph High School drama club is ecstatic about this spring's production, the cast and crew working tirelessly in anticipation of opening night on May 5. The show will run all weekend through May 7.