This is a carousel. Use Next and Previous buttons to navigate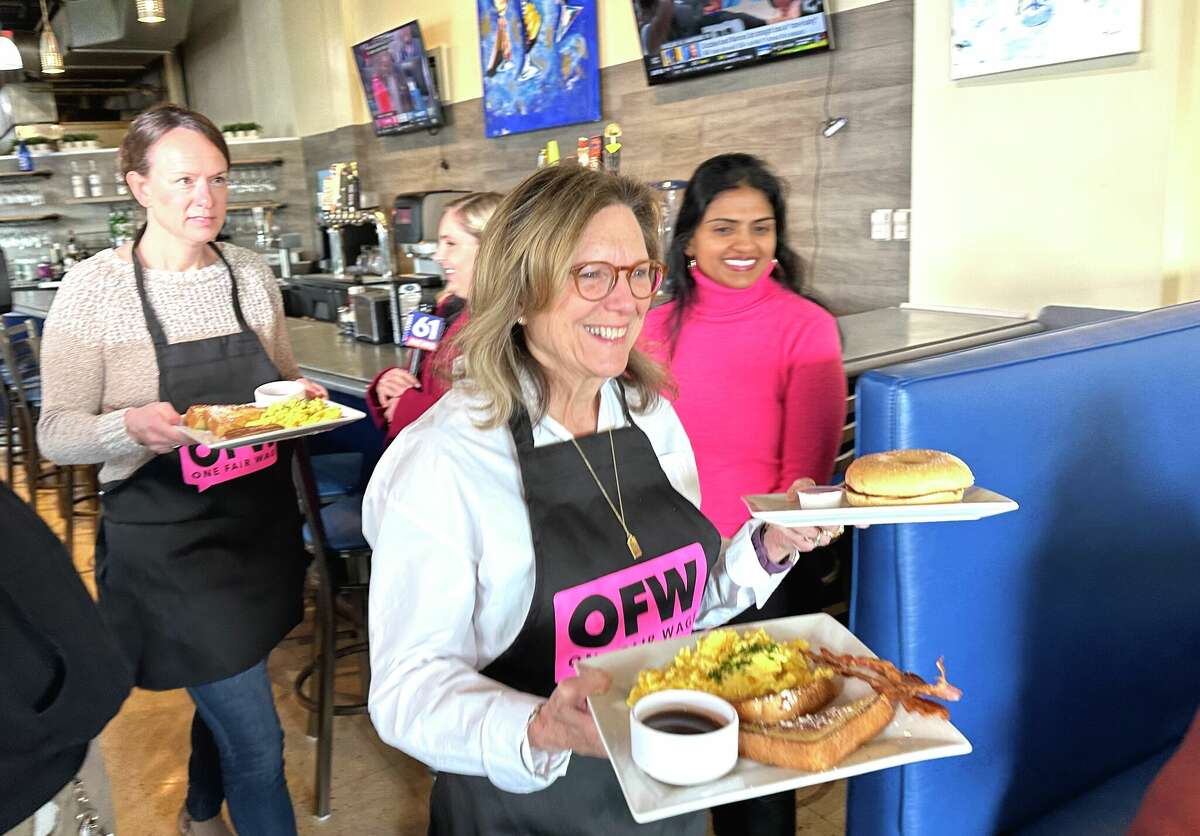 Five state lawmakers, four of them women, served up food and drinks for an hour on Friday morning at Blue Plate Kitchen in West Hartford, one of my regular local eateries. Their goal: to call attention to the struggles of restaurant servers, largely women, under the state's so-called sub-minimum wage for tipped employees, $6.38 an hour.
They might earn less than that as Connecticut legislators and they don't even collect tips except for the sage advice of lobbyists, but that's a different column. On Friday, the five toiled through breakfast to support a bill at the state Capitol that would end the sub-min-wage in favor of the regular minimum wage for all servers and bartenders.