This is a carousel. Use Next and Previous buttons to navigate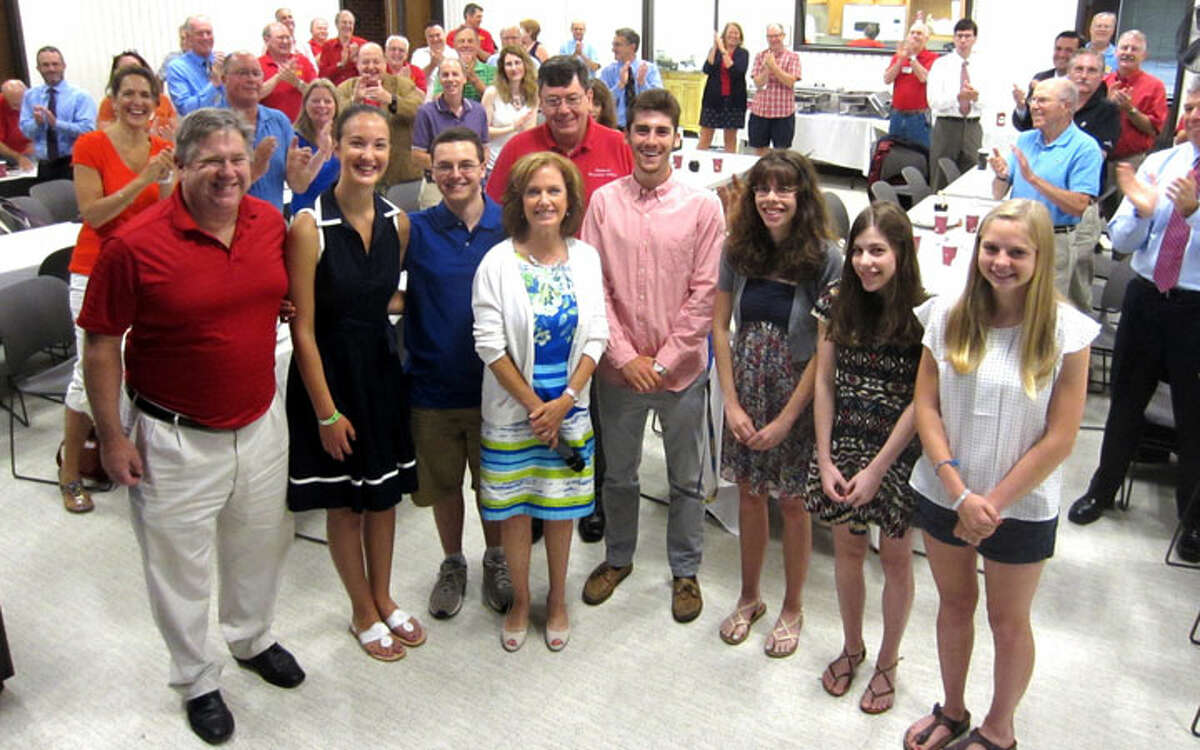 The Trumbull Rotary Club awarded the Len Germano Service-above-Self Scholarship to 14 Trumbull High School seniors this past month. These students were selected from among the many Trumbull applications who exhibited a commitment to community service.
Rotary congratulates Avery Collins (University of Michigan), Kelsey Cornelio (Franciscan University), Thaddeus Cullina (Villanova), Megan Farrell (University of Connecticut), Natalie Intemann (Elon University), Matt Kupell (UCLA), Alison Kuznitz (University of Maryland), Brittany Kuznitz (Penn State), Justin Lynch (Vanderbilt), Anthony Masi (Boston College), Emily Uus (Boston College), Nicholas Semanza (University of Connecticut), Amy Wills (Weaton College) and Michael Zabin (University of Virginia).