This is a carousel. Use Next and Previous buttons to navigate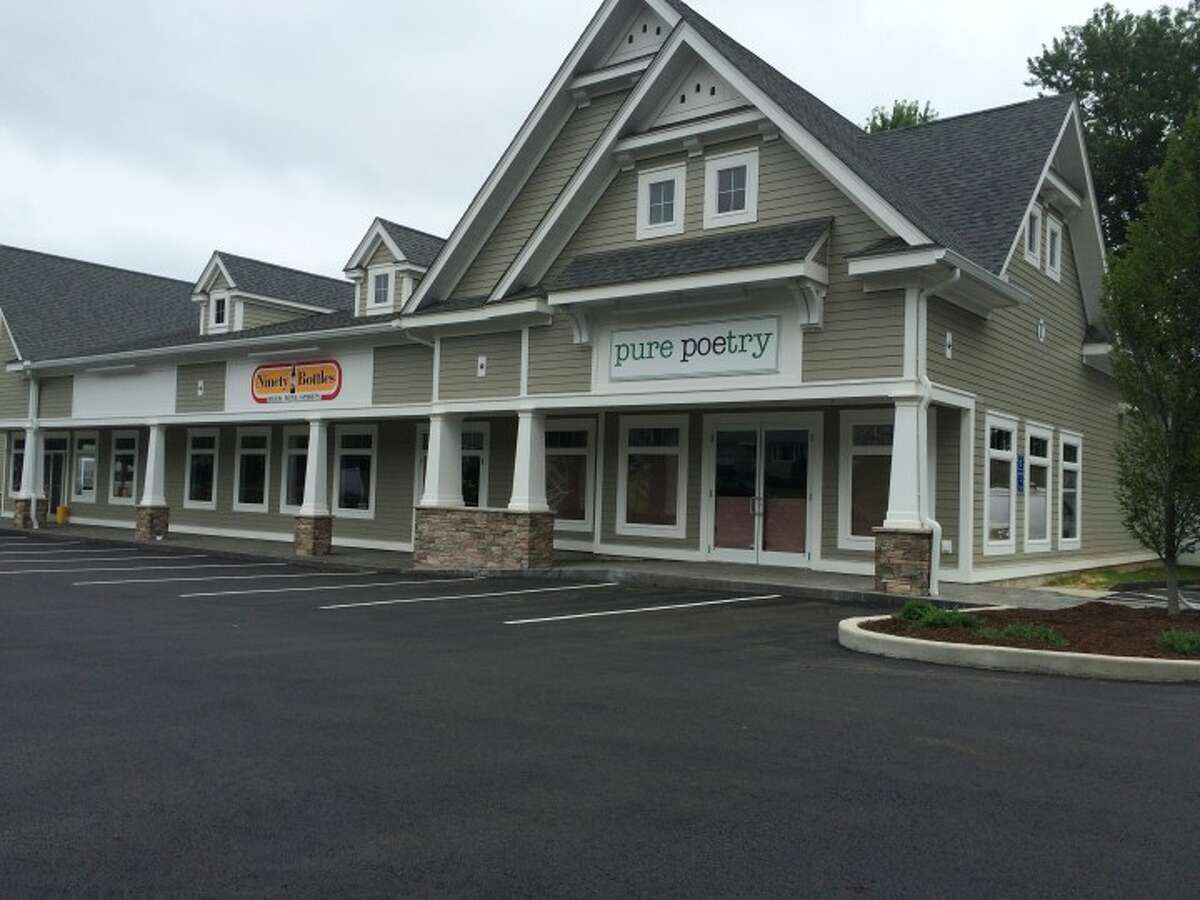 Adding new business is always a good thing.
And Trumbull is in a big boom with three new developments — Madison Village, the Village at Long Hill Green and the Long Hill Marketplace — proving there is plenty demand for commercial real estate space in town.
"We've been able to foster a business-friendly culture but also create an environment where the tax rate is stable — and that's what businesses are looking for," said First Selectman Tim Herbst last week, discussing the three shopping areas that are all set to open within the next year.
The first will be Madison Village, which is officially set to open later this month at 4244 Madison Avenue at the former site of P.J's Garden Exchange.
The 15,400-square-foot project, which broke ground in October, will celebrate its first grand opening when Ninety 9 Bottles opens its doors later this month. The wine and liquor store, which has locations in Norwalk and Westport, will take up 3,000 square feet of space.
In August and October, Pure Poetry and the Sitting Duck Tavern will also open doors for new business, respectively.
Pure Poetry, which will be owned and operated by Portia Antonio, is a home decor, accessories and apothecary business.
"The site is perfectly positioned to be a boutique shopping center," said Jamie Bratt, director of economic and community development. "In addition to the three businesses that will be opening this summer and fall, we'd like to add something like a bakery or a coffee shop, as well as a yoga shop.
"Insurance companies and offices for architects are other options we're looking into; they're always in need of space next to retailers," she added.
Bratt and Herbst were both very complimentary of the project's developer, M.F. DiScala & Co.
"He's been great to work with and he really understands our shared vision for this building," Bratt said. "We want it to be a place that honors the community."
Attention to detail
Herbst believes Madison Village is the perfect response to what residents said they wanted and needed in town — more amenities and more walkability.
"You can take a bike or walk there — you don't have to get in your car," he said.
Bratt agrees, pointing to the number of parking spaces at the development.
"It's less than 100 spaces, and there's lots of bike racks," she said.
"It's been done in a responsible way that doesn't undermine the character of the town," she added. "That's one thing we're very proud of."
Attention to detail was important at the onset of the project. That's why there's plenty of sidewalk space and crossways for users who are walking and biking to the shopping center.
There's also a courtyard that restaurant-goers at the Sitting Duck will get to overlook when they eat outdoors on the business's patio.
"The Sitting Duck's outdoor space will be the perfect place for people to eat and gather together," Bratt said of the Stratford-based restaurant opening its second location.
"It's a local establishment that's connected to Southport Brewing Company and the SBC restaurant chain," she added. "It's well established in the craft-brewing scene and we're excited to see what they can bring to town."
More to come
Bratt estimates that three or four more additional businesses could be opening on Madison Avenue before the center, which has no residential units, is completely filled.
"It all depends on size," she said. "We've had consistent inquiries about the space that's opened."
One interested party Bratt mentioned was a "very recognizable boutique clothing shop," the name of which she can't release.
"It's a boutique market and this particular brand identifies strongly with what we're doing in this neighborhood setting — they think it's a perfect fit and so do we," she said.