This is a carousel. Use Next and Previous buttons to navigate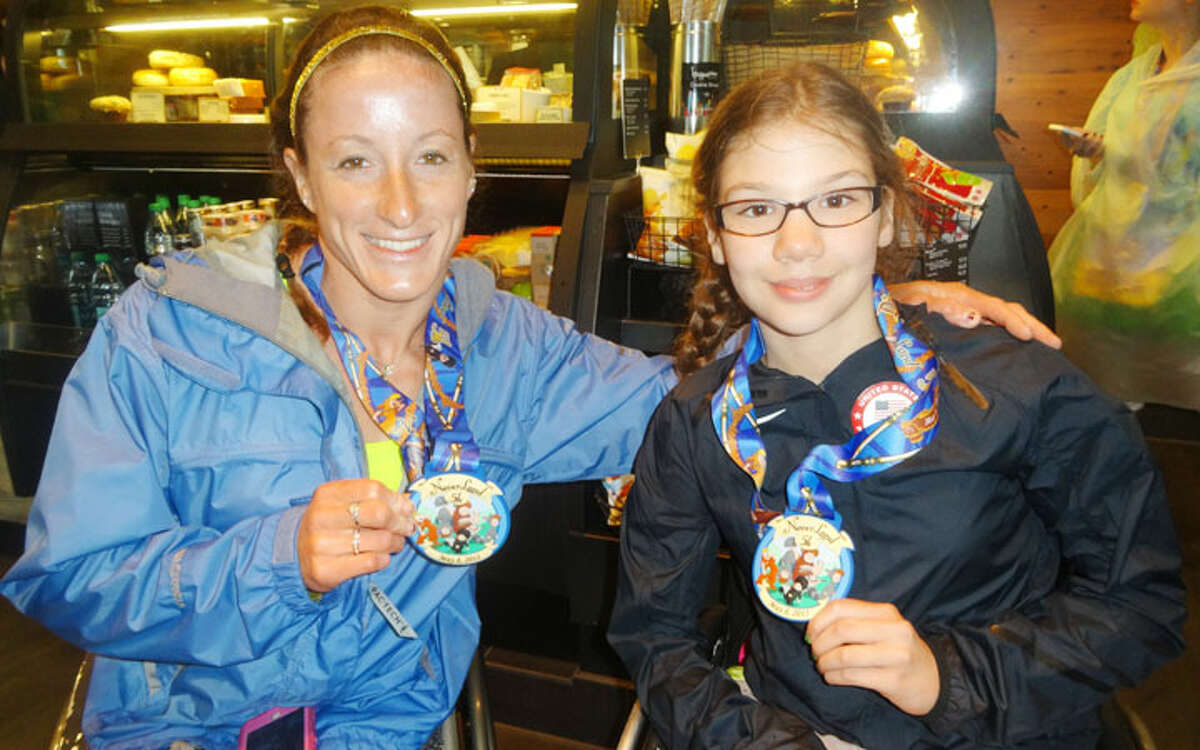 On May 8, Kari Craddock from Trumbull, received a very special wish from the Make a Wish Foundation. She raced in the Neverland 5K at Disneyland with Tatyana McFadden, paralympic gold medalist and 14x world champion.
Kari, age 11, has been a fan of Tatyana for several years. They were both born with spina bifida which affects the leg muscles. They also share a love of wheelchair sports. Kari is a member of the Hospital for Special Care Adaptive Sports program and has competed with the wheelchair track and field team since she was 5-years-old.