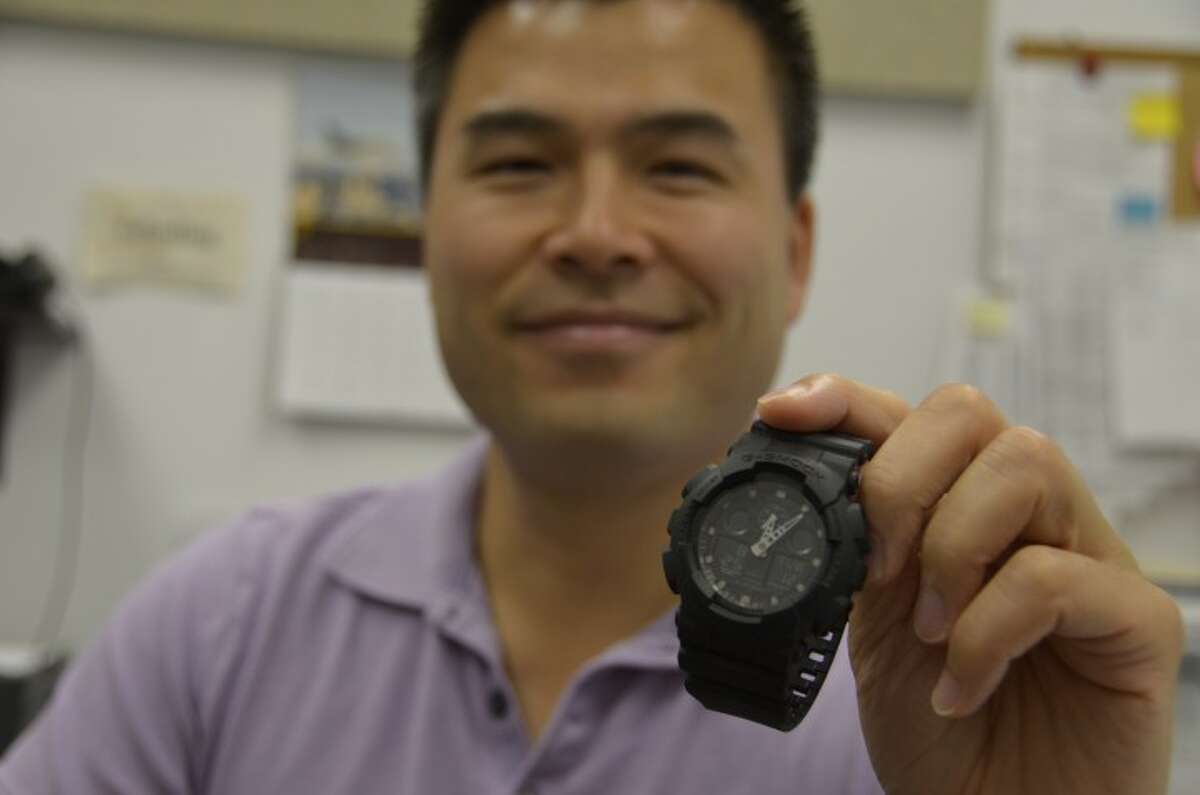 A local businessman says it was hard work and a love of fine watches that led to his business success; that and a credit card that helped him launch his business when he was only 22 years old.
Born in China, Zai Zhu moved to the U.S. with his family who had practically nothing when he was just a child.
Studying economics at Brandeis University in Boston, Zhu tried to pursue a career in finance.
However, returning every weekend to help his family run their local restaurant — the former Wish Garden on Paradise Green in Stratford — made this academic pursuits difficult.
Watches are not cheap commodities, especially for a poor college student. And that's why Zhu started DiscountWatchStore.com with a company mission of providing high-quality watches at value prices that everyone can afford, including college students.
"There have been two stand-out moments that I look back on with particular pride," said Zhu, a Trumbull resident. "Surviving the first year and getting to the point where I was able to have a small office and warehouse of my own, having started the business with just $10,000 on my personal credit card."
Zhu remembers that time, when he was 22 years old in 2002 and put $7,500 on his credit card to pay for his first stock of inventory, and another $2,500 for e-commerce training.
The investment paid off. According to his website, DiscountWatchStore.com sells Bulova, Casio, Citizen, Fossil, Invicta, Michael Kors, Nixon, Seiko, Tissot and more.
It also sells sunglasses, handbags and fashion accessories.
What started as a single brand website in 2002 has now evolved into one of the largest watch specialty sites on the net with over 3,500 styles from over 65 brands, his publicist said. Although the website has grown substantially since its early days, the company mission has remained the same: offer customers value and more value.
Zhu's offices — Zhu Enterprises — and warehouse space are located on Bic Drive in Milford.
"It's really just hard work," Zhu said, explaining his success.
And, with a staff of eight, he plans to keep growing his business and his staff size.
"If you stand still, you fall behind," he said.
Discount Watch Store is always looking to give back to the local communities. In addition to frequently donating to the Milford food pantry and the town's Goodwill store, Zhu said the company is looking forward to embarking soon on an initiative to assist elementary school children learn how to tell time on an analog clock.
"It is alarming how many children can only know what a digital clock reads," said Zhu.