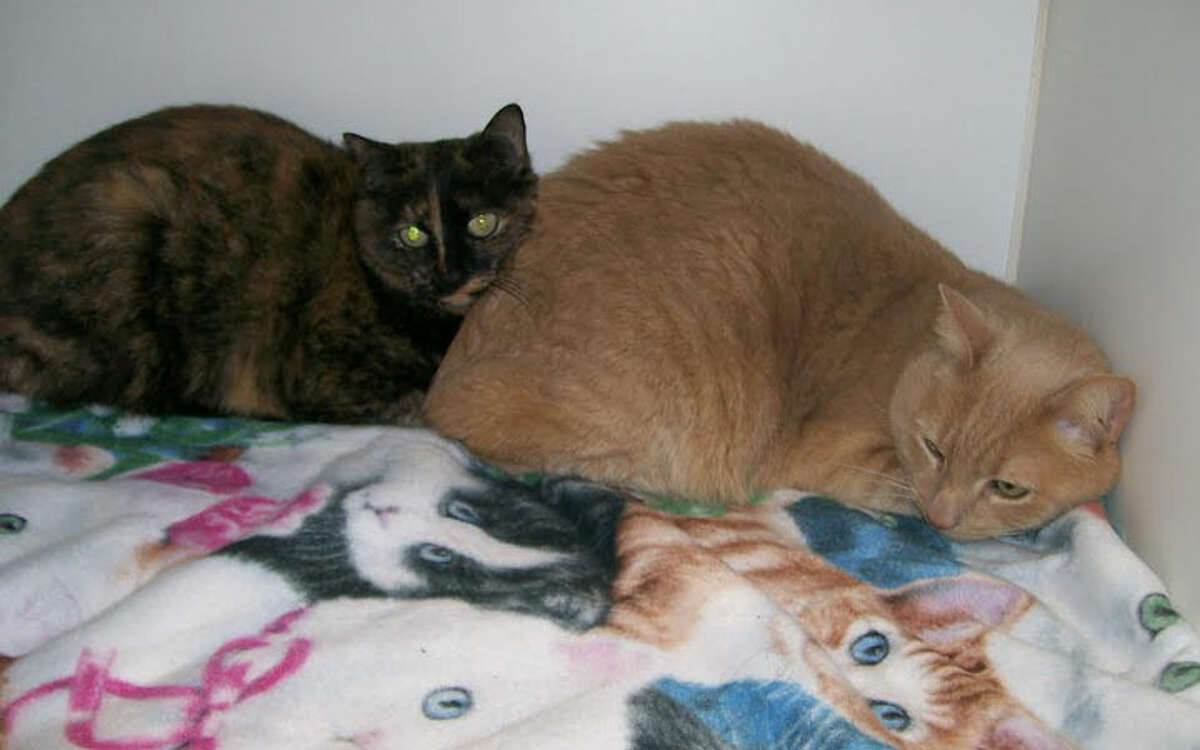 Juno and Nala are brother and sister cats about 3 1/2-years-old. They are neutered and spayed and have been indoor cats only.  This would be a great pair for someone looking to adopt two cats, as they have lived together all their lives.  
Visit them and other dogs and cats available for adoption at Trumbull Animal Shelter, 324 Church Hill Road, or call the shelter at 203-452-5088 for more information.
Seeking donations
The Trumbull Animal Shelter is always in need of the following items: Canned cat food, clay cat litter, large rawhide, Kong or Nylabones for larger breed dogs. They can be dropped off at the Trumbull Animal Shelter.
Rabies clinic
The Trumbull Animal Shelter will be holding a rabies clinic on Saturday, June 10, from 10 a.m.-noon at the Trumbull Highway Department, 366 Church Hill Road. The cost is $20, cash only and a 3-year vaccination can be given if a prior rabies certificate is provided.