This is a carousel. Use Next and Previous buttons to navigate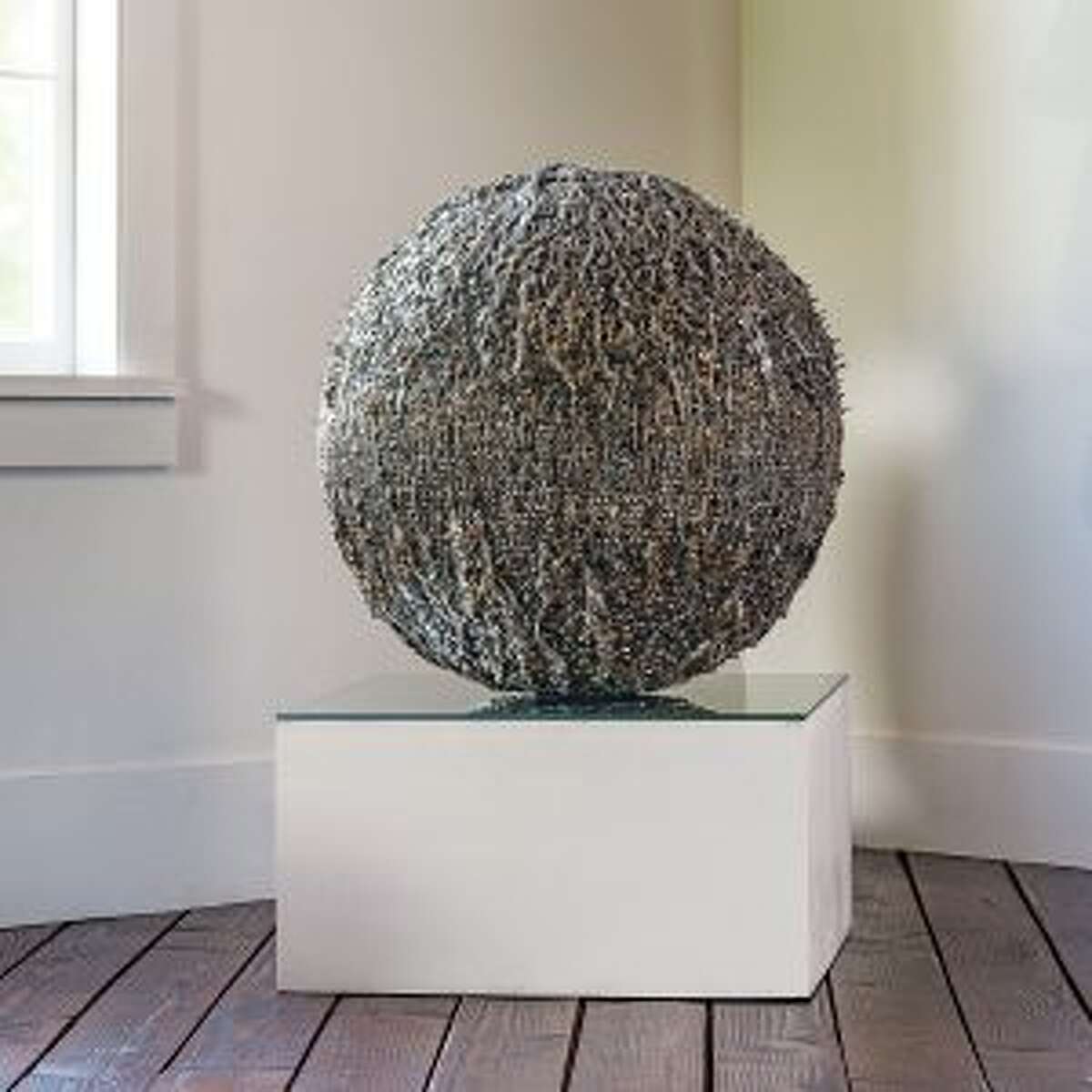 As part of its three-decades-long tradition of championing artists and showing artworks in the field of contemporary fiber arts, browngrotta arts in Wilton will present a multimedia group show, "Art + Identity: an international view," on view April 27 through May 5, with an opening reception on Saturday, April 27, from 1 to 6 pm. The 32nd annual spring exhibition includes over 50 international artists whose works are represented in major museum collections around the world.
With artists hailing from five continents representing such countries as Australia, Canada, Finland, Japan, Korea, Chile and America, the exhibition explores questions of identity and art in a global context. The identity that each artist explores may be personal, political, social, geographic or cultural and may provoke interesting dialogues.
The exhibition will include ceramic vessels, woodblock prints, three-dimensional sculptures of paper, wood jute, wax linen, steel and lead, and basket forms of bark and twigs, ginger and bamboo, willow and cedar. Several artists have made wall works of linen, viscose, steel, cotton, horsehair, coconut fibers and in one instance, silk made from silkworm raised by the artists. The techniques the artists use are equally varied, running the gamut from weaving, plaiting and knotting to molding, crocheting and photography. The exhibition is the gallery's only show each year (not including online-only shows) and is open for a brief 10 days in quite a striking space, an 1895 barn, which dramatically shows off the art.
Gallerists and co-curators of "Art+Identity," Tom Grotta and Rhonda Brown said the exhibition's theme is broad enough for artists to interpret it in a host of ways.
"The news is not hypothetical for us," Brown said. "We have artists from Venezuela who we are worried about, we have artists in South Korea for whom the political situation has been interesting, we have loads of artists in the United Kingdom where Brexit is creating all kinds of issues. We just started thinking about how global our world and how global their experiences have been and whether or not they thought that had a particular impact on the art they produce."
Art is not made in a vacuum these days and Grotta said their annual exhibitions bring artists together to show them what is happening here. "They come from all over the world to our exhibits because they want to see what the rest of the world is doing," he said. "It's interesting in that not only are our artists global, our clients are global. It used to be where people went to galleries that had a brick and mortar presence. Today, the collectors and artists are from all over the place, that's really a sign of the times."