About Us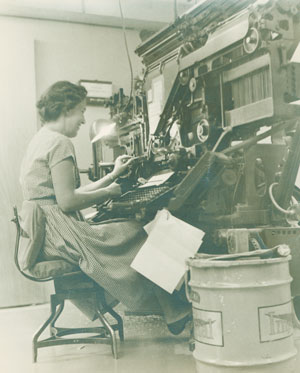 An employee operating a Linotype machine during the early days of the Trumbull Times. Times Founder Richard Diamond
The Trumbull Times was founded by Richard M. Diamond of the Diamond Publishing Company.  The first issue was printed June 18, 1959.  It carried an annual subscription price of $3 and, within its first week, 1,202 people subscribed. The Times is committed to upholding its reputation as a trusted hometown source, focusing on the news and people of Trumbull. The Times updates its website daily and has built a strong online following in addition to its weekly print edition.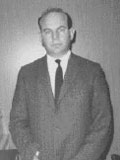 The Trumbull Times newsroom is at 1000 Bridgeport Avenue, Shelton, CT 06484. It can be reached at 203-926-2080.
Donald Eng, Editor
Donald Eng is the Editor of the Trumbull Times. He has been working in community newspapers since 1995 and was previously editor of the Monroe Courier, Easton Courier, Hamden Journal, Amity Observer and the Stratford Star. Before that he was a staff writer for the Huntington Herald and the Bridgeport News.
Bill Bloxsom, Sports Editor Editor
Bill Bloxsom has been sports editor of the Trumbull Times since 1986. Bill is a Milford native and 1972 graduate of Milford High, he began his full-time writing career with the Milford Citizen in 1979.